Avocado grilled cheese
Avocado lovers - look no further. A grilled cheese toastie oozing with salty, spinachy, avocadoy cheesy goodness! What more could you want?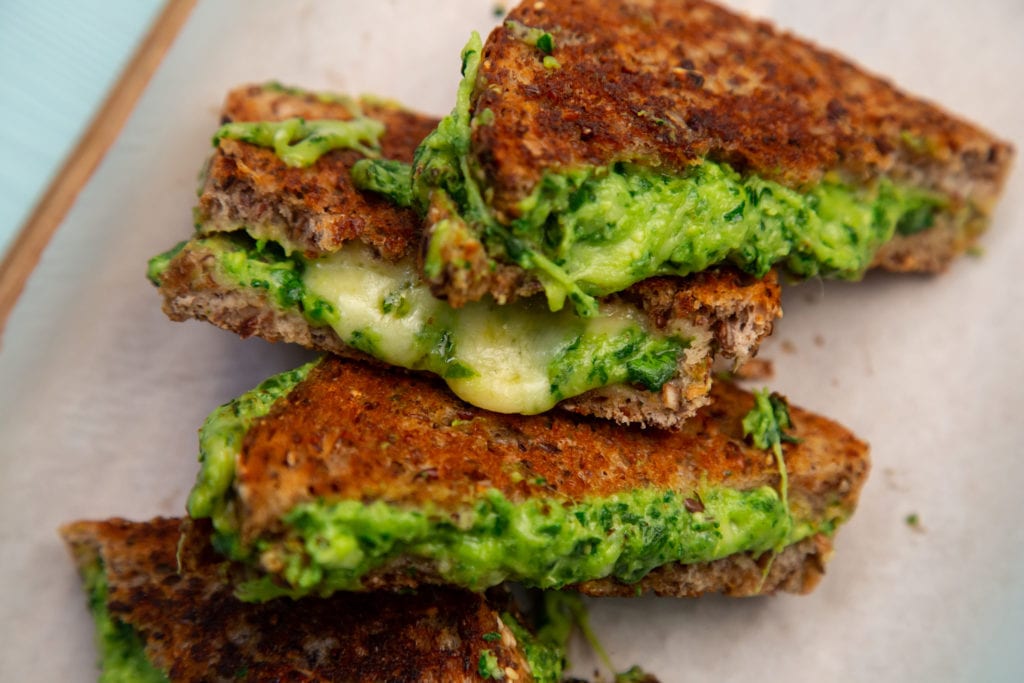 Ingredients
1 avocado
½ cup grated cheddar cheese
2 cups baby spinach
2 cloves garlic, minced
¼ cup extra virgin Avocado oil
1 cup grated mozzarella cheese
8 slices toast bread
Butter to spread
Method
. Place avocado flesh, cheddar cheese, spinach, garlic, salt, pepper and oil in a food processor. Process until well blended. Stir in mozzarella.
2. With a butter knife, spread butter on one side of each slice of bread. Place 4 slices, buttered side down, on work surface. Divide avocado mixture evenly on all slices. Top with remaining slices, buttered side up.
3. Heat a large skillet over low heat. Add sandwiches and cover. Cook each side for 2-3 minutes each until golden brown and the cheese has just melted.
4. Cut in half and serve immediately.