Vegetable Chilli with Black Bean Spaghetti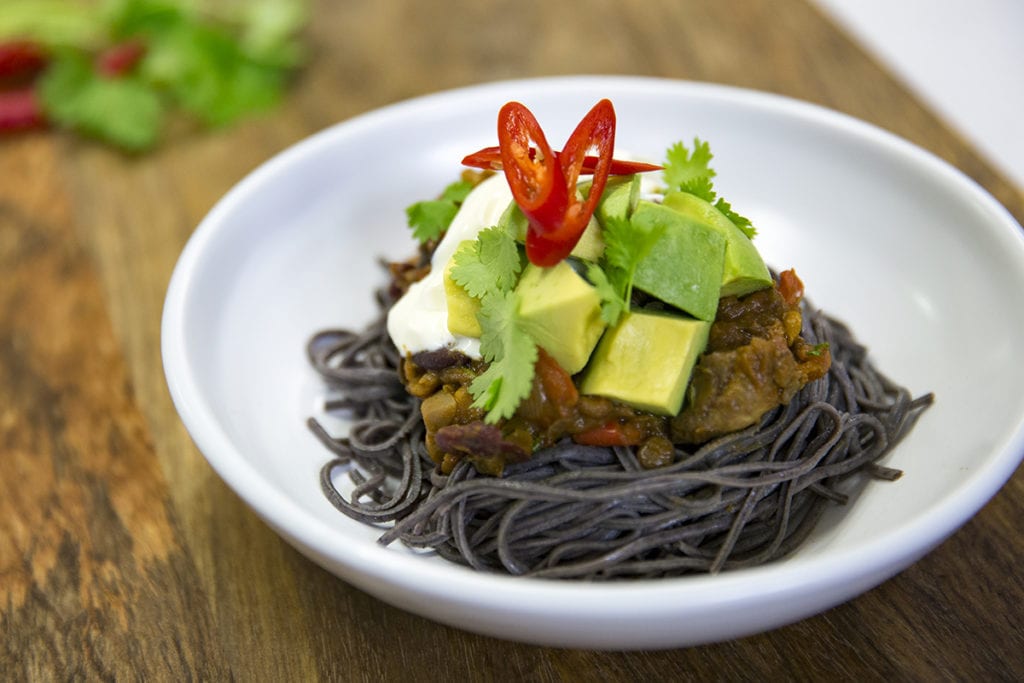 Ingredients
400g rump steak, visible fat trimmed
200g Explore Cuisine black bean spaghetti
Dots oil spray
2 carrots, diced
2 courgettes, diced
2 spring onions, finely chopped
1 teaspoon smoked paprika
1 teaspoon ground cumin
1/4 cup liquid no-added-salt chicken stock
420g can Delmaine chilli beans
1 avocado
¼ cup reduced-fat cheddar (we used Noble), grated
Method
Boil kettle. Mince beef and set aside.
Put black bean spaghetti into pot of boiling water, and cook according to packet directions.
Heat oil in a large pan. Cook carrots, courgettes, spring onions and spices for 3 minutes. Add mince and stir-fry for 5 minutes until browned.
Add stock and chilli beans. Reduce heat and simmer for 10-15 minutes.
Serve chilli with spaghetti and mashed avocado. Garnish with cheese.