WHAT YOUR AVOCADO ON TOAST SAYS ABOUT YOU
09/02/2021
Avocado on toast – an absolute classic! There are so many delicious and balsamic.
Let's have a look at what YOUR avocado on toast could say about you!
Avocado, tomato and is for the reliable, easy-going avocado lover that appreciates flavour, while keeping it classic. 
The sweetness of the tomato and the saltiness of the feta make the perfect pairing with creamy, indulgent avocado on a piece of crunchy toast. The kiwi go-to snack, for any time of the day. Add a touch of S & P for extra zing. Simple, yet sophisticated – you can't go wrong with this combo.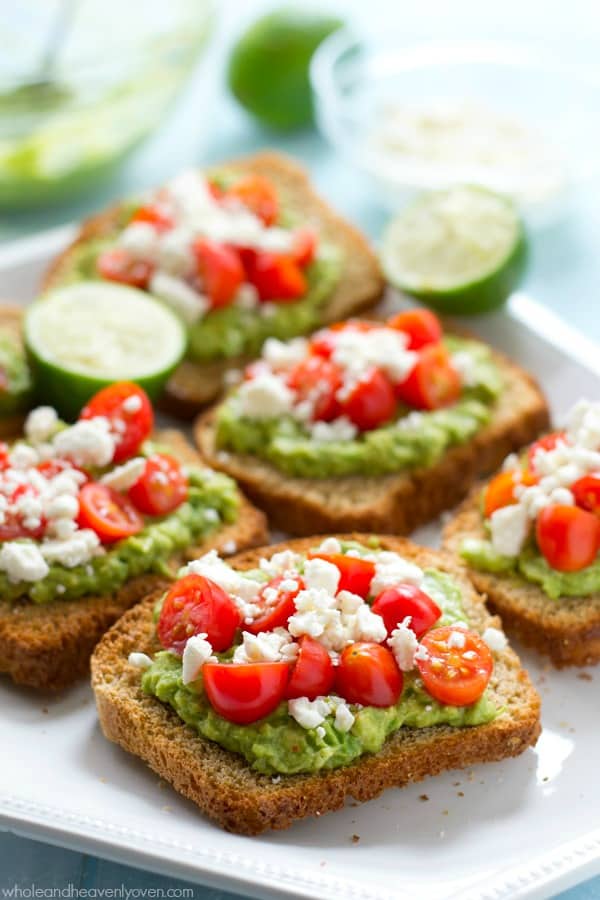 Image Credit: Whole & Heavenly Oven, www.wholeandheavenlyoven.com
The Big Brekkie on Toast: The All-or-Nothing type
This person doesn't do anything by halves. They want everything all-in-one. A full breakfast, with all the trimmings. Toast, avocado, bacon and eggs – yep!
Packed with flavour, this combo is decadent, delicious and oh so satisfying.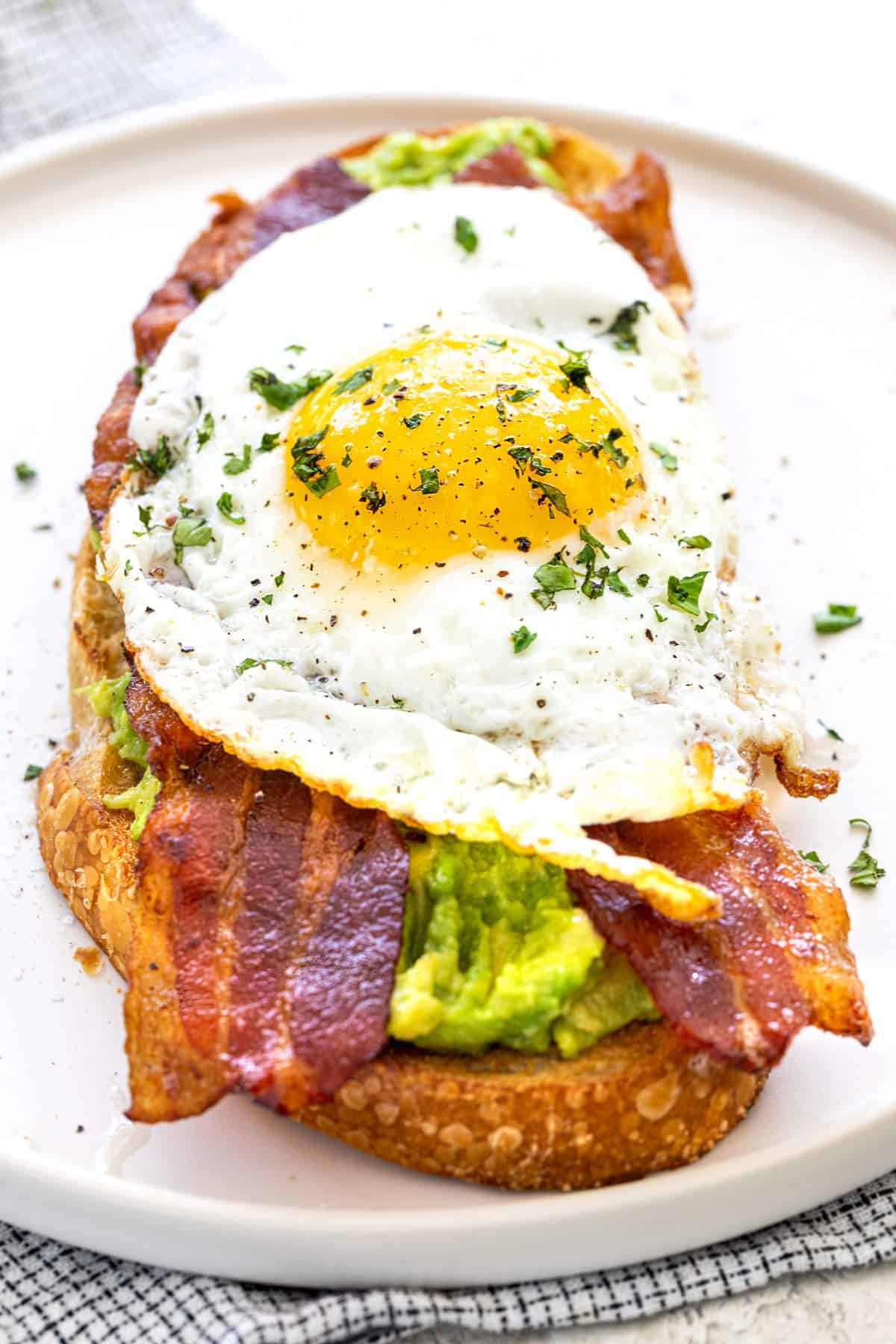 Image Credit: Jessica Gavin, www.jessicagavin.com
Smoked Salmon and Avocado: The Fancy Fitspo
Packed with protein, omega-3 and good fats – this combo is for the person who's active, on-the-go and loves to get extra nutrition wherever possible. This avo toast lover is a little bit fancy and is often spotted at the local cafe hot spot ordering this for sunday brunch (with their almond milk flat white of course!)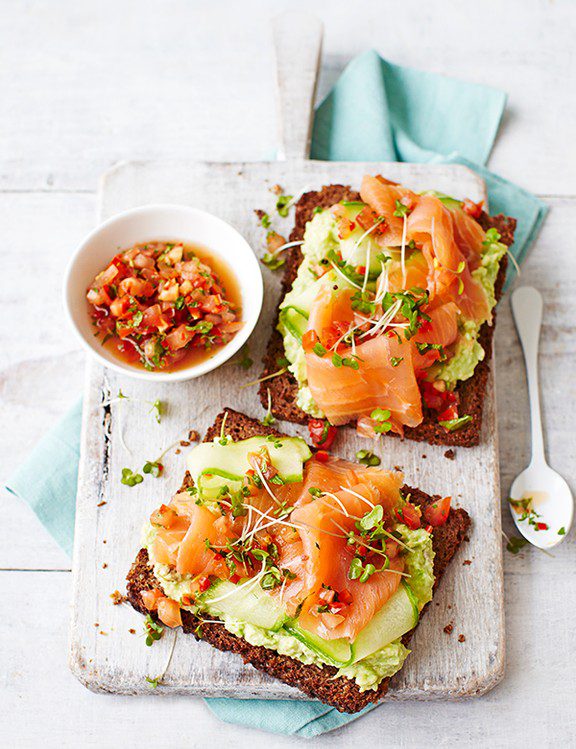 Image Credit: Olive Magazine, www.olivemagazine.com
Original Avo Toast: Minimalist
Why change something that already tastes so good? Simplicity is sometimes best and the O.G toast is no exception. This person has classic taste. They're low maintenance, fuss-free and love routine and consistency. Sound like you?
A touch of salt and pepper or a squeeze of lemon is all that is needed to bring out the flavour of amazing homegrown New Zealand avocados on toast.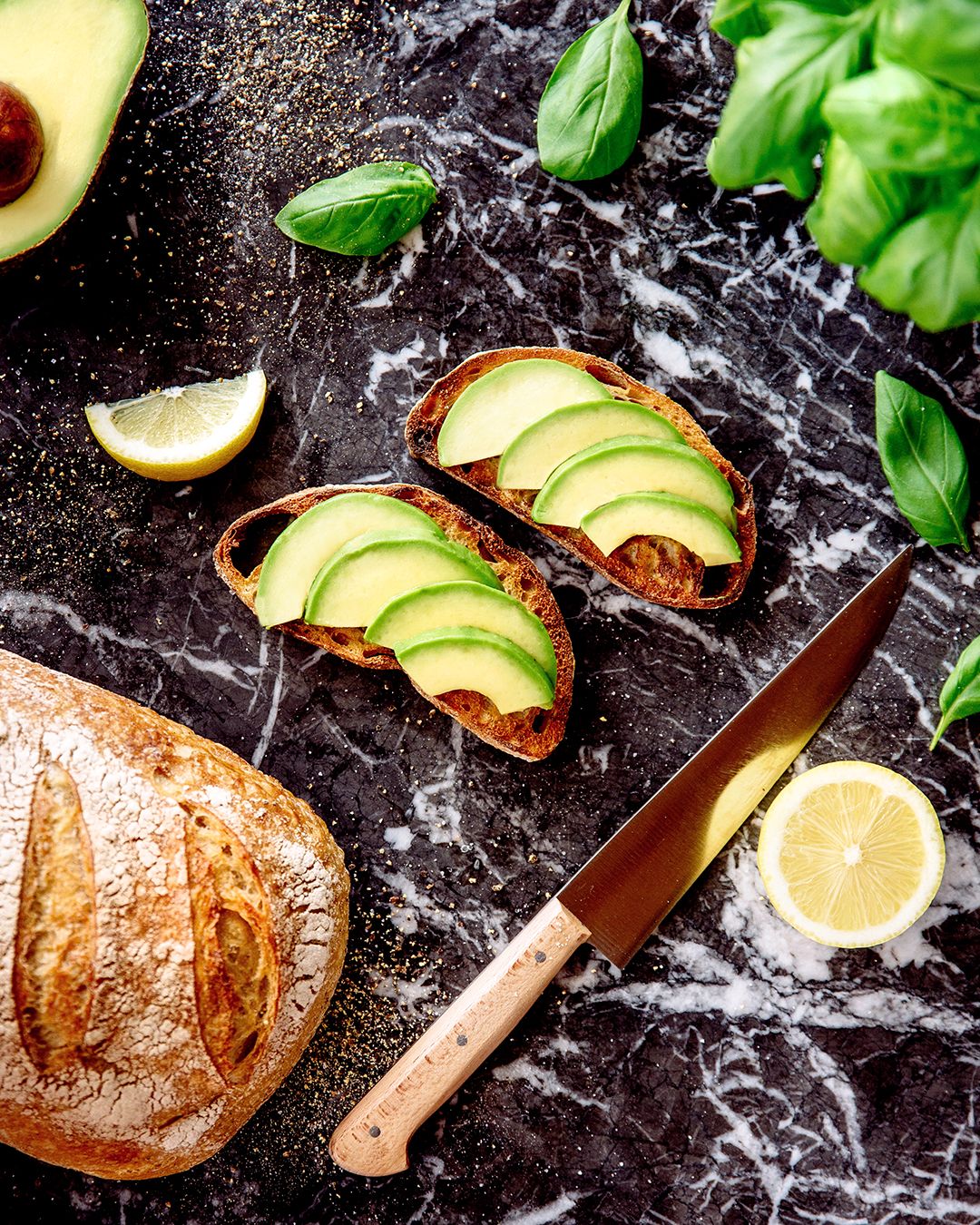 Strawberry Caprese: The Entertainer
For the Host or Hostess with the mostess, this combo is always a crowd pleaser. This makes a delicious and light summer appetizer, and is super quick to whip together. This person likes to keep things interesting, and mix big flavours together. WOW.
They're the outgoing, creative and entertaining type – you know the one.
Look no further than avocado, strawberry, burrata, balsamic vinaigrette and a sprinkle of basil as your next creative combination. It's super delicious and easy on the eye too.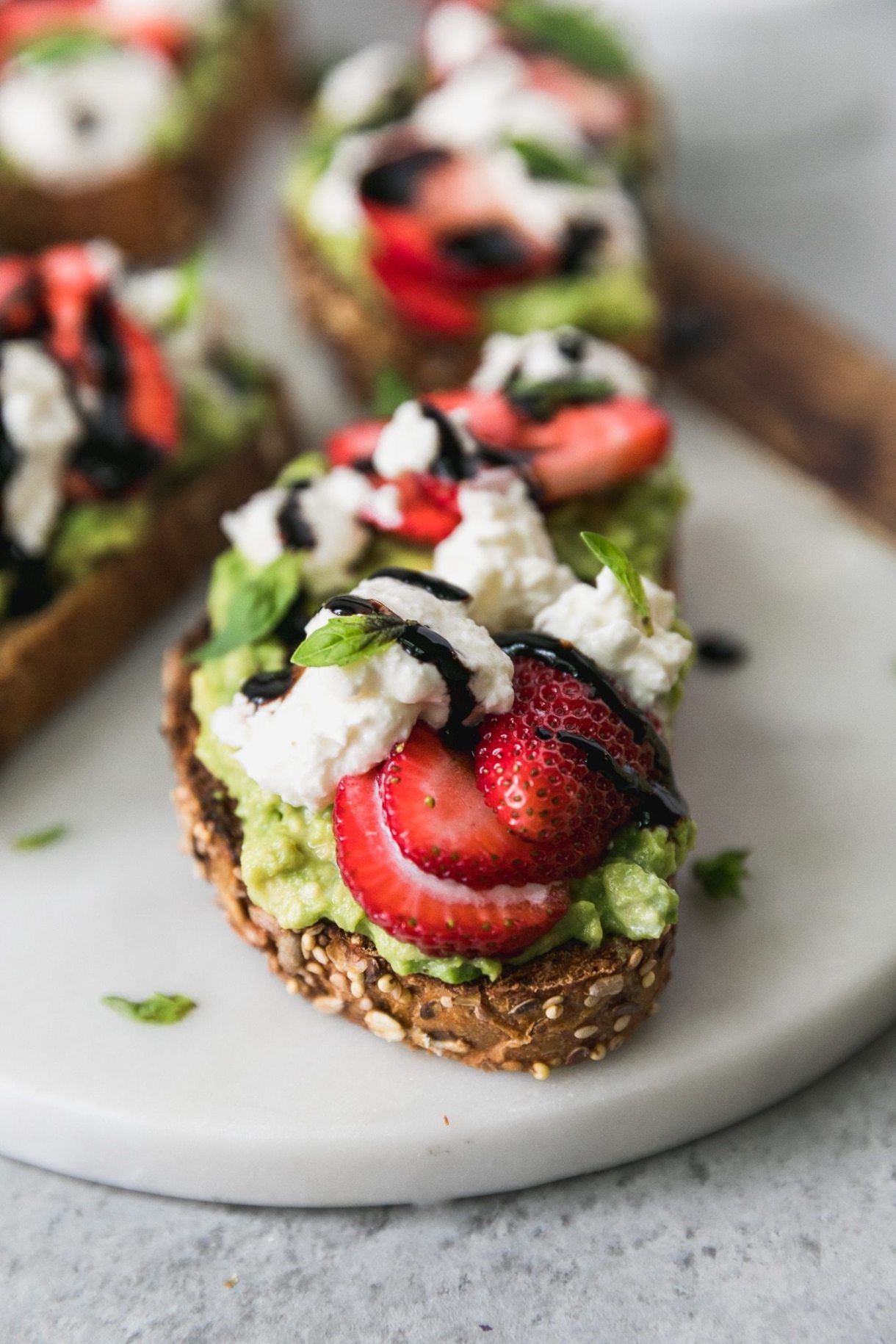 Image Credit: Spices in my DNA, www.spicesinmydna.com
An Extravagant Plant-Based Combo: The Risk-Taker
For the person who likes to escape the ordinary, this combination is sure to please. This foodie enjoys hunting for things that are original, unique and anything but ordinary. This combo is a masterpiece. The creamy avocado works nicely alongside tangy pickled onions, decadent cashew cream, zesty dijon and the sprinkle of microgreens. You won't be disappointed.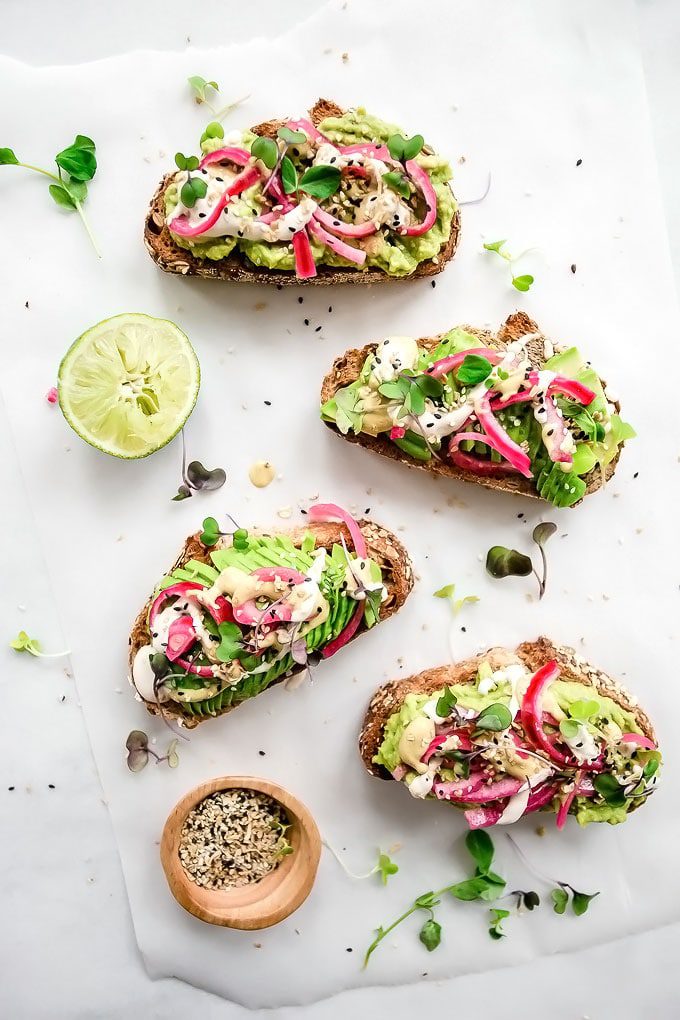 Image Credit: Blissful Basil, www.blissfulbasil.com