Bacon, egg and avocado muffins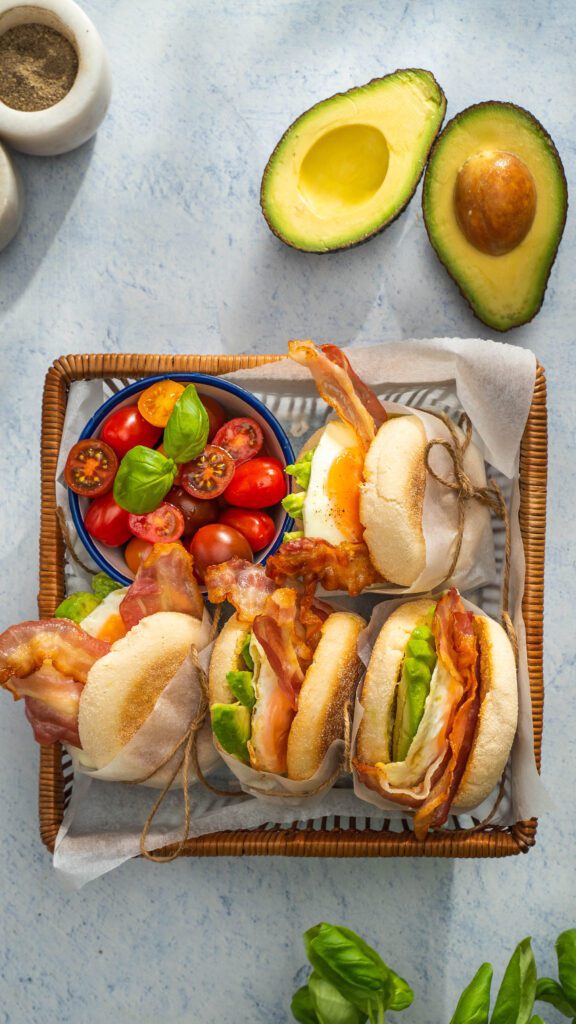 Ingredients
8 rashers Farmland thin sliced streaky bacon
2 NZ avocados
4 English muffins, halved
2 tbsp butter
4 eggs
Salt and pepper
-
Serve with: Beekist chef's selection tomatoes
Method
Bacon and egg muffins are the best breakfast to whip up for any occasion. We load ours with slices of avocado and serve them with tomatoes, for extra delicious freshness.
Method: 
Preheat the oven to 200°C. Line two trays with baking paper. 

Place bacon rasher on one tray and cook for 15-20 minutes, until crispy.

Place sliced English muffins on the other tray, cut side up. Pop in the oven for 10 minutes, until golden.

Meanwhile, fry your eggs. Place a large non-stick frying pan over medium heat, add a tablespoon of butter and crack your eggs in. Cook until the whites are cooked but yolk runny (or to your liking), season with salt and pepper, and take off the heat. 

Scoop and slice your avocados. Sprinkle with salt. 

Butter your toasted English muffins, then load with crispy bacon, a fried egg and avocado slices. Serve with tomatoes. Delish.