Cuban-style guacamole
Enjoy a Cuban twist on a family fave: guacamole. Serve with tortillas as a snack or add to tacos for dinner.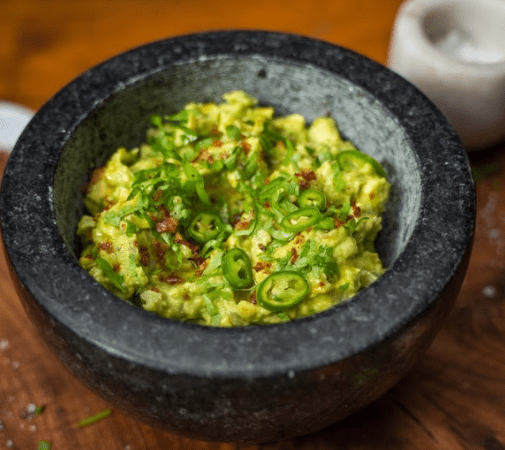 Ingredients
2 NZ avocados
2 gherkins, finely chopped
½ orange, juiced and zested
½ lime, juiced
Homemade salt blend
¼ tsp chipotle chilli powder
1 lime, zested
1 tsp Salt
To serve
1 sprig of Italian parsley leaves
1 packet of tortilla chips
green chillies
Method
Add avocado, gherkins, lime juice, orange juice and zest into a shallow bowl. Mash with the back of a fork until a smooth consistency. 

In another bowl mix chipotle powder, lime zest and salt. 

Sprinkle salt blend over the guacamole. Scatter parsley leaves over the top. 

Serve with your favorite tortilla chips.