Avocado bliss balls
Perfect for school lunches, morning or afternoon snacks, these avocado bliss balls will go down a treat with kids. As well as being delicious and healthy, these bliss balls are gluten and dairy free making them perfect for everyone to enjoy.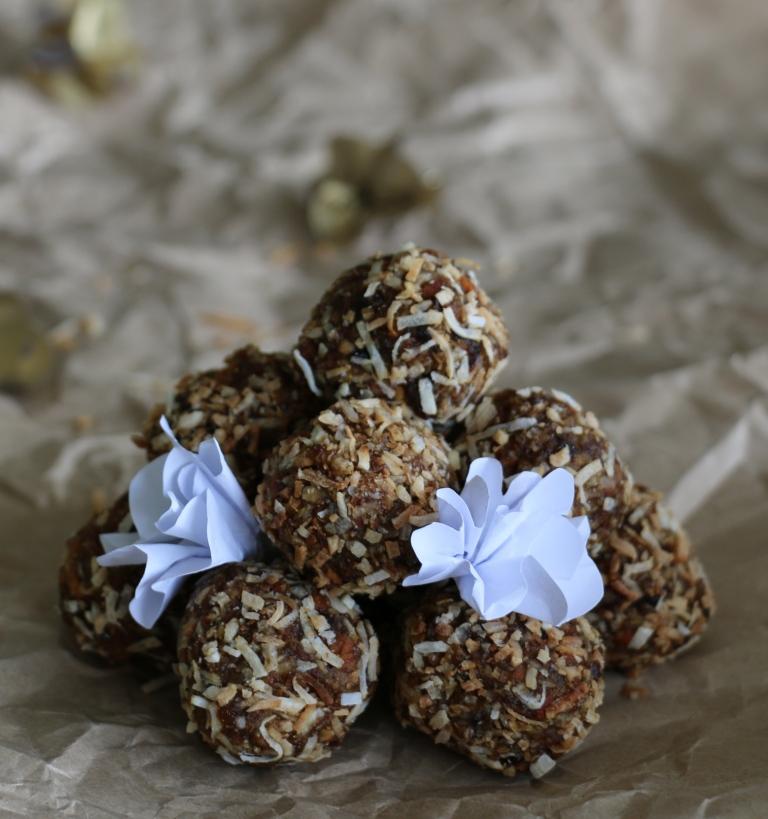 Ingredients
1 cup of almonds (toasted)
2 lemons
1 ripe avocado
12 Medjool dates
1 cup pitted prunes
1 cup of desiccated coconut
1 cup coconut thread (toasted) to coat the bliss balls in once rolled into a ball
Method
Toast almonds and pulse to meal consistency.
Grate the rind of two lemons.
Mash the ripe avocado and add one teaspoon of lemon juice together until smooth.
Pulse the dates, prunes, desiccated coconut and lemon rind together.
Add the mixtures together and roll into small balls.
Coat each ball with toasted coconut threads and enjoy!
This recipe makes 50 small balls so half the recipe if you would like less, or the bliss balls will keep for a week in the fridge.