Avocado, Mango and Vanilla Gelato
Avocado lends a perfect smooth and creamy texture to this delicious treat that's healthy too!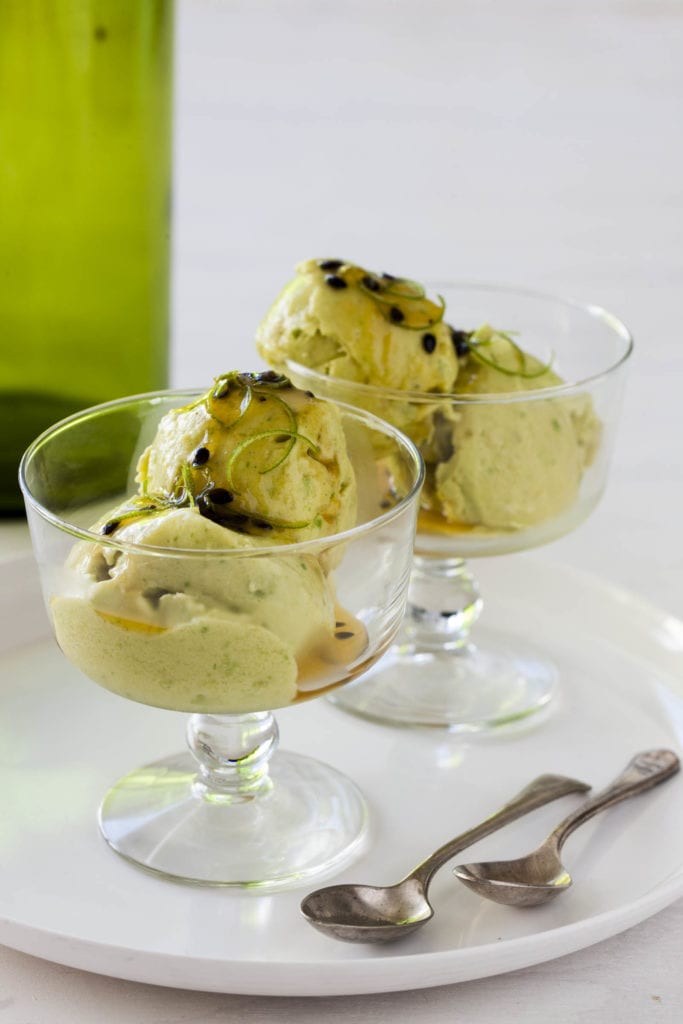 Ingredients
Flesh of 2 firm ripe avocados, diced
Flesh of 2 large ripe sweet mangoes, diced
Seeds from 1 vanilla pod or 1 teaspoon vanilla paste or extract
3 tablespoons icing sugar
3-4 tablespoons coconut cream
Juice of 1 lime
SYRUP
Peel of 1 lime (without the pith), cut into thin strips
1/4 cup sugar mixed with 3 tablespoons water
Pulp of 3 passionfruit
Method
Freeze avocado and mango pieces on a tray or in a dish lined with baking paper for eight hours or overnight, until frozen hard.
Remove from freezer and thaw for 10 minutes before adding to a food processor with vanilla, icing sugar, coconut cream and lime juice. Blend until smooth. Serve immediately or scoop into a container and return to freezer until it is the right firmness and ready to serve.