Avocanana bread
Perfect for school lunches, morning or afternoon snacks.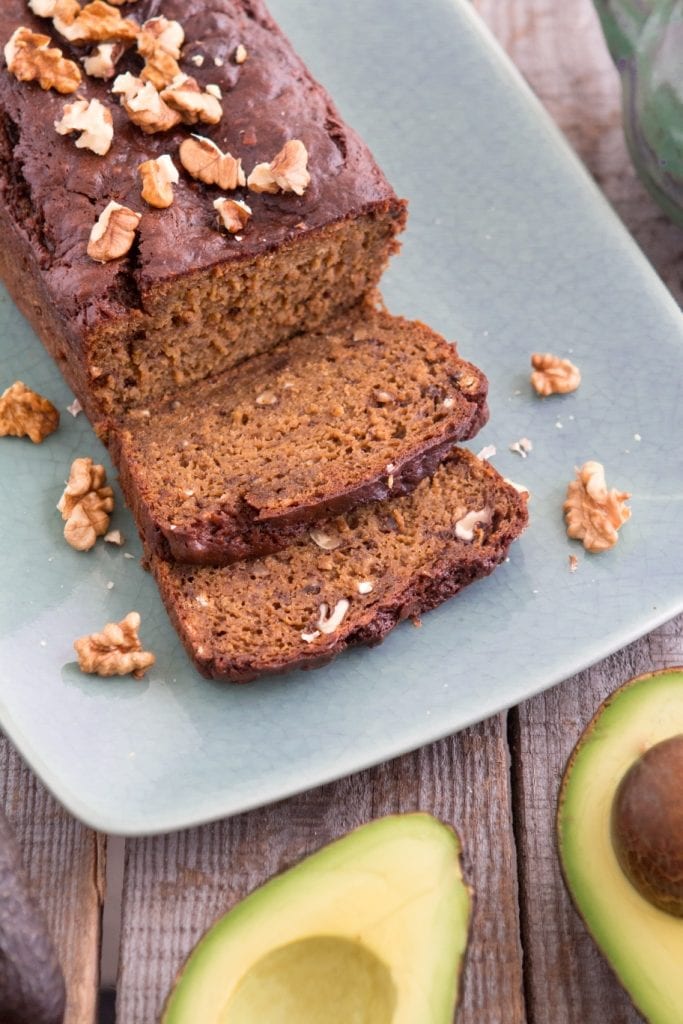 Ingredients
1/3 cup of old-fashioned oats
1 and a 1/4 cup of all-purpose flour
1 tsp of baking powder
1 tsp of baking soda
1/2 tsp of salt
1 tsp of cinnamon
1 ripe, Fresh Avocado, seeded
1/4 cup of avocado oil
1 cup (packed) of brown sugar
2 eggs
2 very ripe bananas
1/2 cup of chopped walnuts
1/4 cup of milk
Method
Line a 9 x 5 x 3 inch loaf pan with nonstick foil and lightly grease the bottom only.
Preheat oven to 350 degrees F.
Combine dry ingredients: oats, flour, baking powder, baking soda, salt and cinnamon. Set aside.
Scoop the avocado into a large bowl and mash lightly.
Add oil and brown sugar to the avocado. Cream together using an electric mixer, until light and creamy.
Add eggs, one at a time, beating well after each addition.
Stir in bananas, then walnuts and dry ingredients.
Stir in buttermilk and beat just until buttermilk is incorporated.
Pour into prepared loaf pan and bake in preheated oven for 1 hour and 10 minutes. Avocanana bread is quite moist and may not pass the "toothpick" test at this point. If you prefer a drier bread, bake a little longer.
Serving Suggestions:
Sprinkle cooled bread with powdered sugar, if desired.
Beverage Pairings:
Great with a pot of hot tea.