Barbecue deluxe venison burger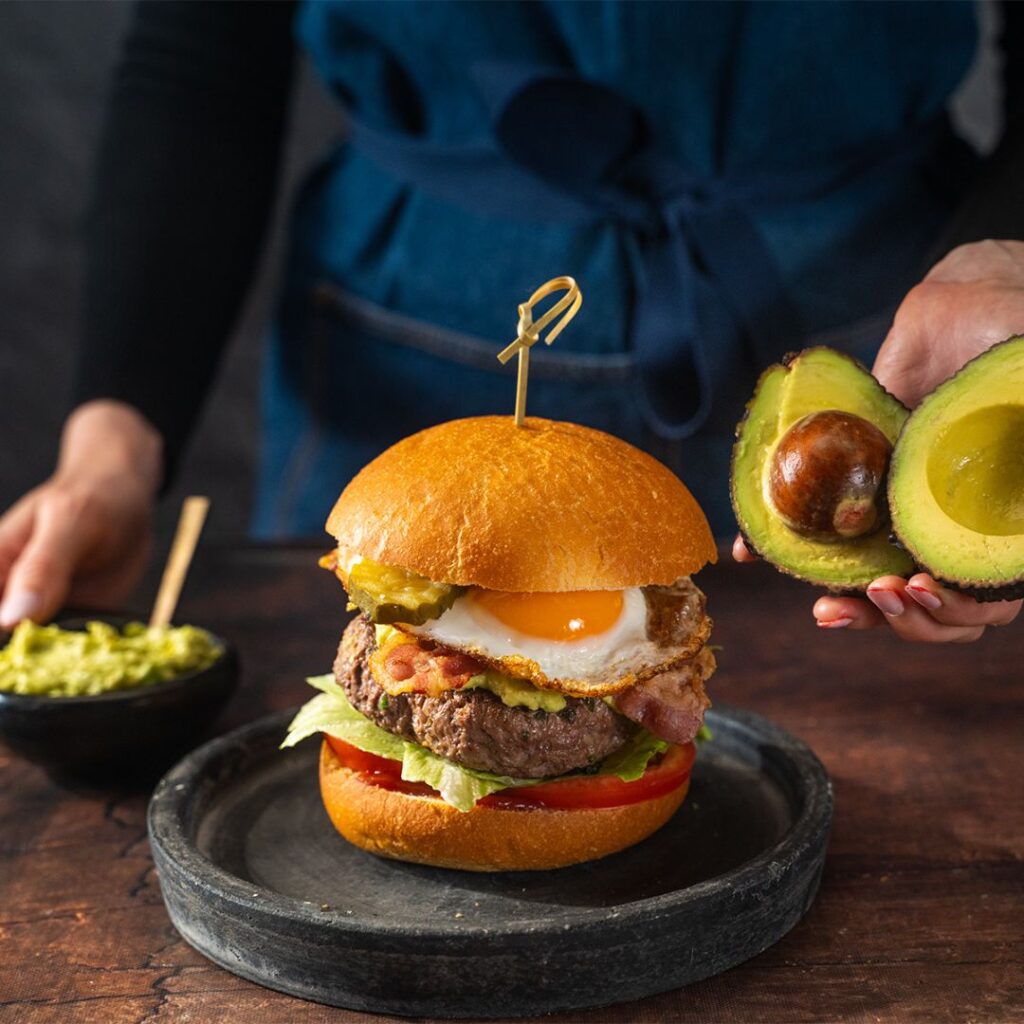 Ingredients
Venison patties:
500g New Zealand Farm raised venison mince
1 shallot, finely chopped
1 tbsp instant mashed potato flakes
1 tbsp Dijon mustard
1 tbsp Superb Herb thyme, leaves picked
1 tbsp Superb Herb Italian parsley, chopped
Salt
Black pepper
-
Deluxe burger components:
Oil for the barbecue
-
3 burger buns
1 NZ Avocado, mashed
1 tbsp sour cream
1 small clove garlic, minced
1 tbsp fresh lemon juice
Chilli flakes
3 eggs
6 rashers Farmland streaky bacon
6 rashers Farmland streaky bacon Lettuce
-
Optional add-ons:
Tomatoes, sliced
Gherkins, sliced
Barbecue or tomato sauce
-
Handee paper towels
Method
These deluxe burgers are a satisfying barbecue meal. Stack your burgers high for the ultimate feast.
Prep time: 20 minutes
Cook time: 12 minutes
Serves : 3
Method 
Venison patties:

Combine all patty ingredients in a large bowl and mix well. Portion into 3 patties. Set aside. 

Preheat the barbecue to medium high.

Clean with Handee paper towels. Drizzle the barbecue with oil then place patties on. Cook for 4-5 minutes each side. Cook bacon rashers and the eggs next to the venison patties at the same time.

Meanwhile, mash the avocado, mix in sour cream, garlic, chilli and lemon juice. Season. 

Prepare vegetables. Use a Handee paper towel to remove extra surface water from lettuce, tomato slices and gherkins.

Place a Handee paper towel on a tray. Place the cooked burger patties, bacon and eggs to absorb extra grease. Keep warm.

Warm your burger buns then spread the avocado mash, lettuce, burger, tomato, bacon, gherkins, fried egg topped with your favourite barbecue sauce or/and aioli then close it with the top half of the bun.

Enjoy!