Beer Can Chicken Caesar
Beer can chicken is a fun way to cook chicken on the bbq, plus it's a real crowd pleaser when made into our delicious chicken caesar salad. We use Greek yoghurt and avocado in the dressing to make it extra creamy.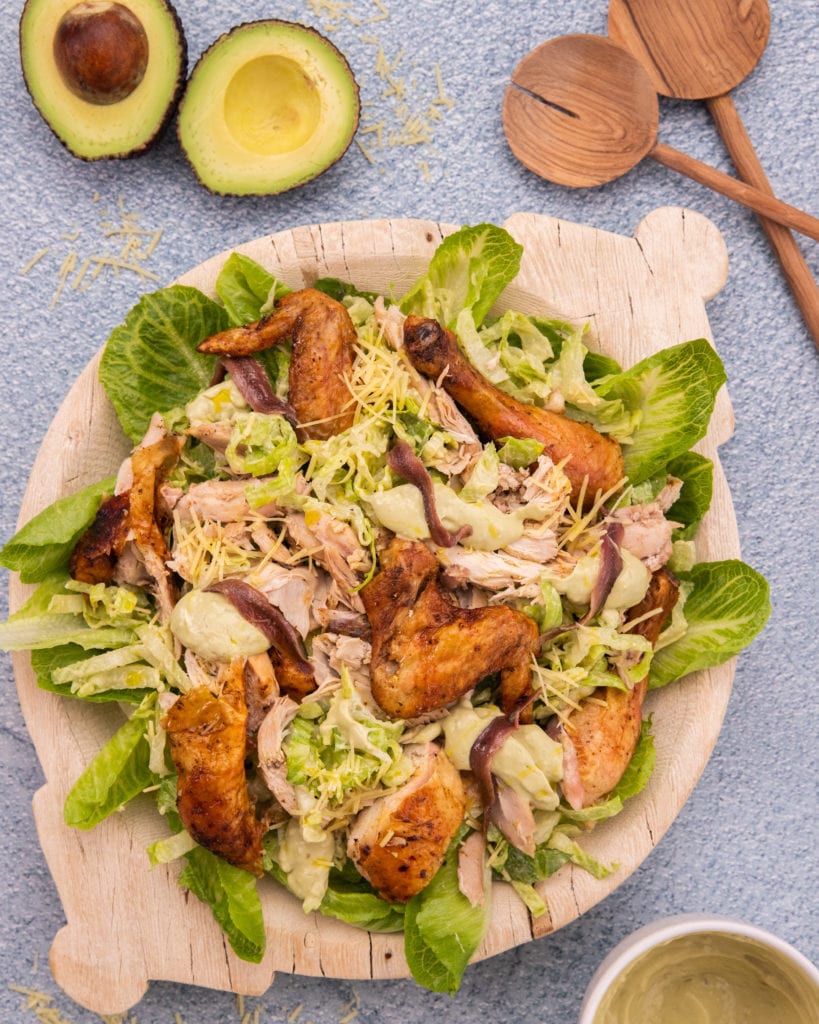 Ingredients
For the Chicken:
1 Waitoa Whole Chicken
1 can Emerson's Into The Valley Raspberry Sour
1 tbsp Mrs Rogers Authentic Southern Style Chicken Blend
Olivado Avocado Cooking Oil
-
For the Caesar:
⅓ cup Mainland Parmesan, grated
2 of The Fresh Grower Mini Crunchita Cos, roughly chopped - leave a few leaves for serving
6 Delmaine anchovy fillets
-
For the Dressing:
1 New Zealand Avocado
1 garlic clove, crushed
⅓ cup Anchor Unsweetened Greek Yogurt
1 tbsp Olivado Avocado Garlic Oil
2 tsp Worcestershire sauce
Zest & Juice of ½ lemon
3 Delmaine Anchovy Fillets
Method
For the Chicken: Make sure chicken is clean and dry. Rub with oil and Mrs Rogers spice blend. Open your beer can and take a few sips – you want the can to be around ¾ full. Lift your bird and mount the cavity over the open beer can. Transfer your beer can chicken to your BBQ griddle, balancing the bird with the 2 legs and beer can. Cook the chook over a medium indirect heat (180C) for roughly 1hr – 1hr 15, or until the juice runs clear. Rest for 10 minutes before serving.
For the Dressing: Blitz the avocado, garlic, Greek yoghurt, worcestershire sauce, lemon and anchovy fillets in a food processor until you have a smooth dressing.
For the Caesar: Dress the cos with the avocado yoghurt dressing and sprinkle with parmesan.
Serve chicken alongside caesar with a crispy cold can of beer and devour while hot!