Beetroot, avocado & Quinoa salad
Delicious and healthy Beetroot, avocado and quinoa salad recipe. Quick to prepare and great for dinner or lunch the next day.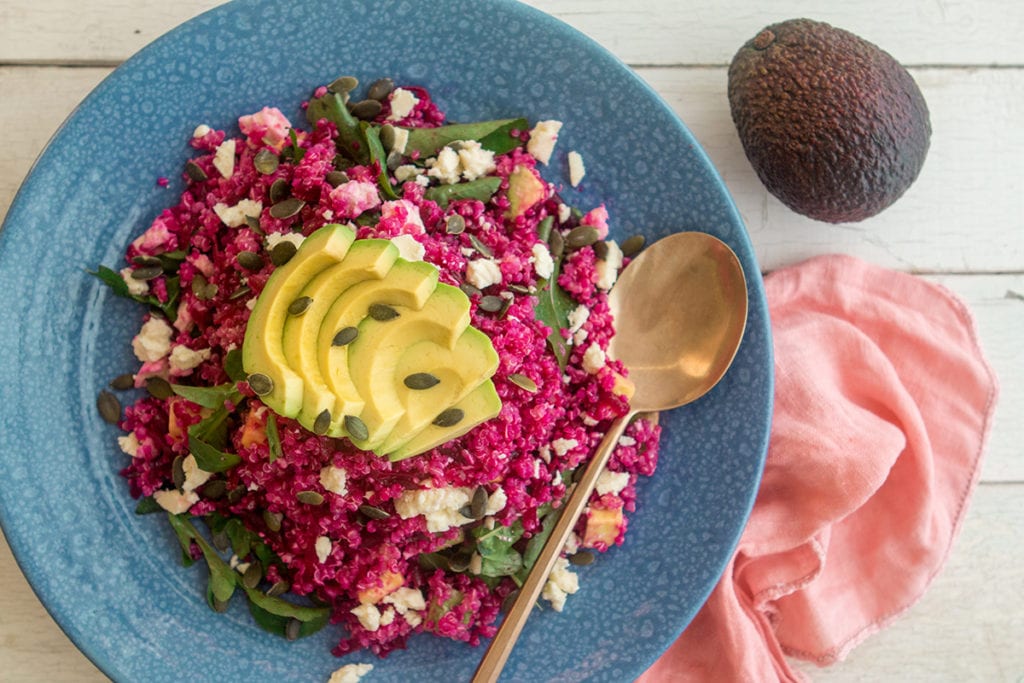 Ingredients
3 medium beetroot bulbs, roasted or precooked, then grated.
1 avocado, cubed
1 ½ cups quinoa seeds
2 cups of baby spinach, roughly chopped
200 grams feta
Small handful pumpkin seeds

Dressing

3 Extra virgin olive oil
1 tablespoon balsamic vinegar
1 tablespoon lemon juice
Method
Cook quinoa, combine with beetroot, spinach and dressing then toss. Lightly fold in avo and feta and sprinkle with pumpkin seeds.