Fresh avocado and tomato salad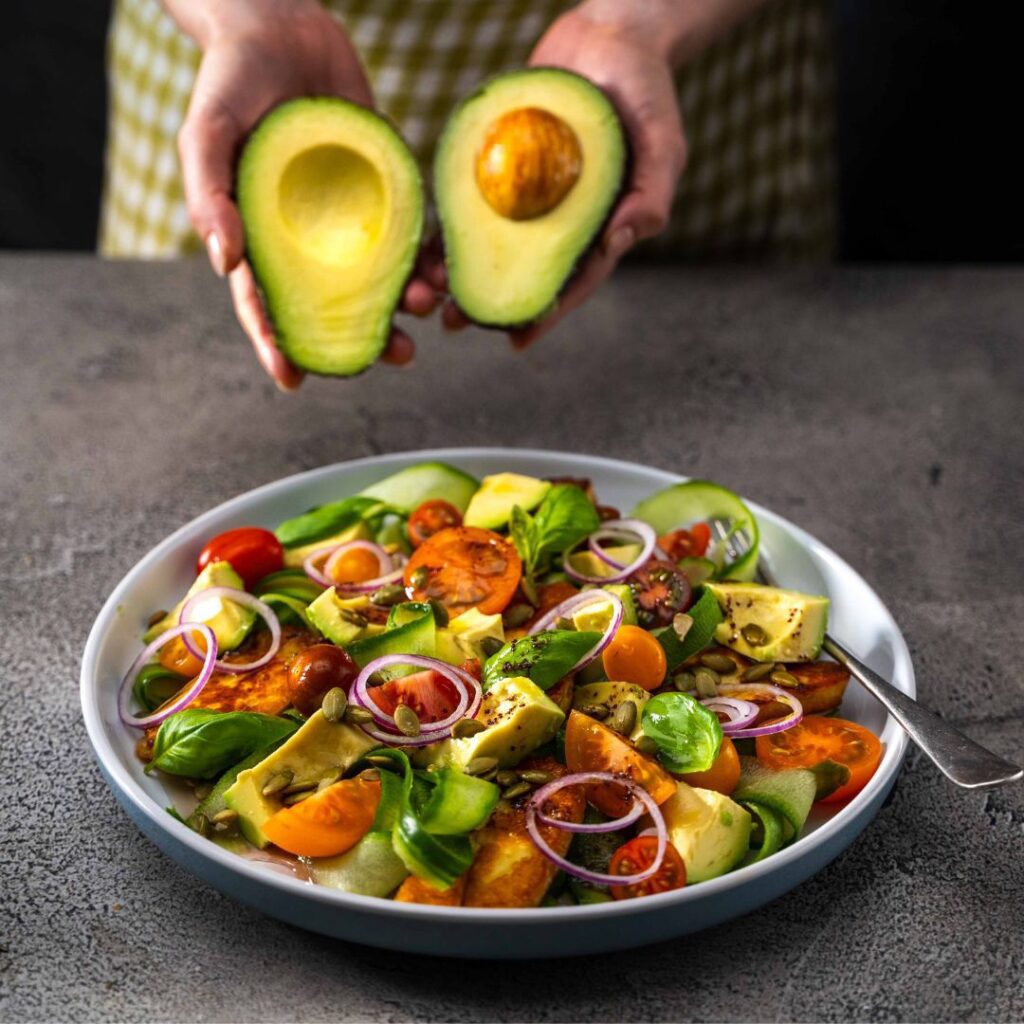 Ingredients
2 NZ Avocados
2 cups Beekist chef's selection tomatoes
1/3 cup Superb Herb basil leaves
1/3 cup FreshLife pumpkin seeds, toasted
1/2 cucumber, peeled into ribbons
1/2 small red onion, mandolined or thinly sliced
200g halloumi, sliced
2 tbsp BluesBros blueberry balsamic drizzle
3 tbsp olive oil
Method
This fresh avocado and tomato salad is the perfect lunch option on a sunny day. The veggies with golden fried halloumi, crunchy toasted pumpkin seeds and a drizzle of blueberry balsamic drizzle make the most mouth watering salad.
Prep time: 10 mins
Cook time: 5-10 mins
Method:
In a nonstick frying pan over medium heat, add a tablespoon of olive oil and fry halloumi until golden. Set aside.

Scoop and dice the avocados. Set aside.

Halve some of the tomatoes, leaving the smaller ones whole. Set aside.

Add halloumi, vegetables and basil to a large bowl, pour over olive oil and blueberry balsamic drizzle. Scatter with toasted pumpkin seeds and serve.