Fried garlic chicken with New Zealand Avocado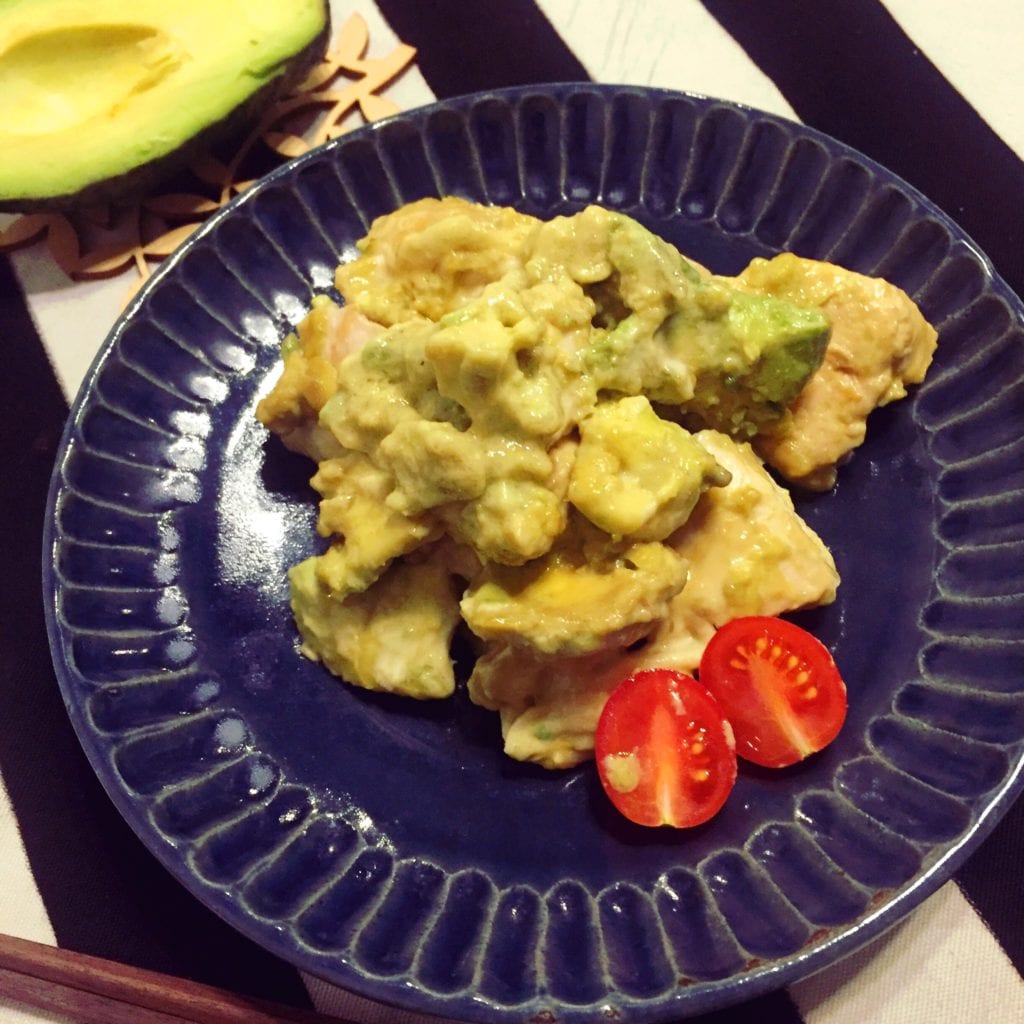 Ingredients
2 New Zealand avocados
200g chicken breast
3 or 4 garlic cloves, chopped (or 1 tsp. garlic puree in a tube)
2 tbsp. white wine (or 2 tbsp. Japanese sake)
3 tbsp. mayonnaise
1 tsp. soy source
2 tsp. wasabi puree
1 tbsp. vegetable oil
salt to taste
Method
Marinate chicken breast with white wine. Chopped 2 avocados and chicken breast in bite-size
Heat vegetable oil in a skillet. Add garlic before the skillet get heated. Stir the garlic over low heat and take them out once they are tender. (leave garlic if garlic puree used)
Fry for 3 mins for each side of the chicken, and steam with a lid for 2 mins.
Add avocado, mayonnaise, soy source, wasabi puree, and fry for a bit. Put back the removed garlic on them.
*The avocado will be like a sauce if using fully ripened New Zealand avocado, and the texture will be like tender chicken if using a semi-hard avocado. You would enjoy both like they are different dishes, depending on the ripeness of the avocado.