Glamorous Caesar Salad with New Zealand Avocado
A glamorous Caesar Salad. With New Zealand Avocado, bacon and soft boiled egg, it's main-meal perfection.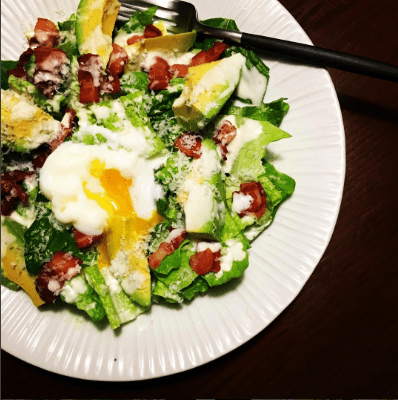 Method
Cut 1 peeled and deseeded avocado into bite-size. Remove the tip of a Romaine lettuce head and chop leaves into chunks. In a bowl, whisk together 2 tablespoons mayonnaise, 1 tablespoon lemon juice, 2 teaspoons paste of anchovy, 1 tablespoon olive oil and 2 tablespoons grated parmesan cheese. Toss with lettuce and place them on a plate, scatter avocado and garnish with crispy bacon and poached egg on top. Sprinkle with black pepper if desired.