Manuka Honey and Rosemary butterfly chicken with summer salad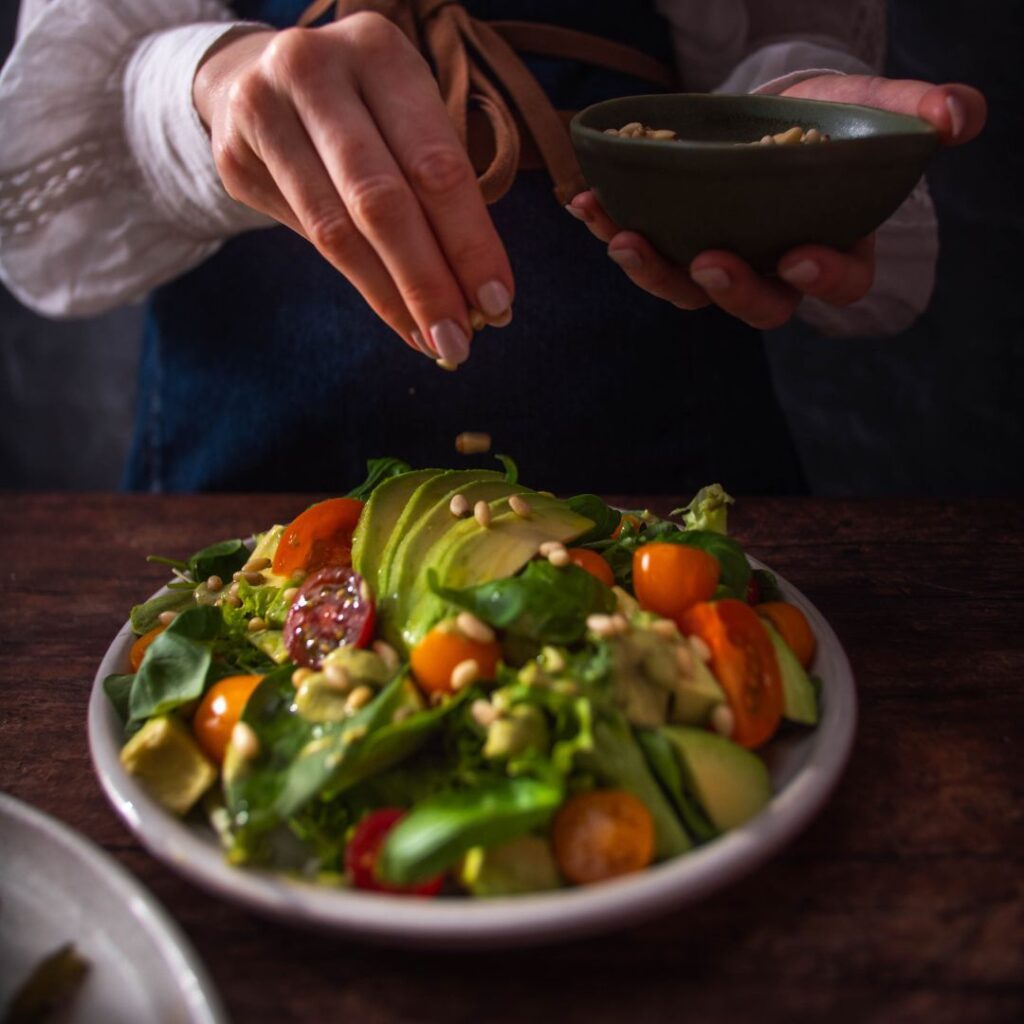 Ingredients
Waitoa free range butterflied chicken - manuka honey and rosemary
Oil, for the barbecue
-
Summer salad
Dressing:
1 NZ Avocado, scooped
1 cup basil leaves
1 clove garlic, peeled
1 tbsp balsamic vinegar
2 tsp lemon juice
1/4 cup extra virgin olive oil
1/2 tsp honey
1/4 cup water, as needed
Pinch of salt and pepper
-
Herby greens:
4 cups salad greens
1 pack Beekist chef's selection tomatoes
1 NZ Avocado
1/2 cup FreshLife pine nuts
1/2 cup basil leaves
-
*Recipe cooked on a Gasmate Odyssey 3T 3-Burner BBQ
Method
Make this  delicious butterflied chicken your centrepiece this holiday season. Serve with herby greens and our perfect  roast Lotatoes.
Prep time: 15 mins
Cook time: 60 mins
Method:
Preheat the barbecue to medium heat. Drizzle with oil then barbecue the butterflied chicken on medium heat for 20 minutes, then low heat for 30-40 minutes or until cooked through, turning occasionally.

Meanwhile, make the salad dressing. Add all ingredients to a blender and blitz until smooth, adding water to reach your desired consistency. Season to taste.

Place salad greens on a serving platter or in a salad bowl. Quarter and halve the tomatoes and place on top. Scoop then slice or dice the avocados and add to the serving platter. Sprinkle with pine nuts and drizzle with dressing.

Chop cooked chicken into pieces. Serve with herby greens and perfect roast Lotatoes.
Tip: We suggest using a meat thermometer for the butterflied chicken. Poultry should be fully cooked when the internal temperature reaches 82°C. Thermometers should be placed in the deepest part of the poultry.