No Churn Avocado Ice Cream
This avocado ice cream will have you going back for seconds (and thirds!) but that's completely fine as it's vegan and refined sugar free. Wow. The avocados and bananas make it super creamy and healthy. You only need a blender (no churning here) and some patience as you'll need to wait 4 torturous hours for it to set before you can eat it all up! Feel free to add chocolate chips, fresh mint or your favourite nuts once it's blended.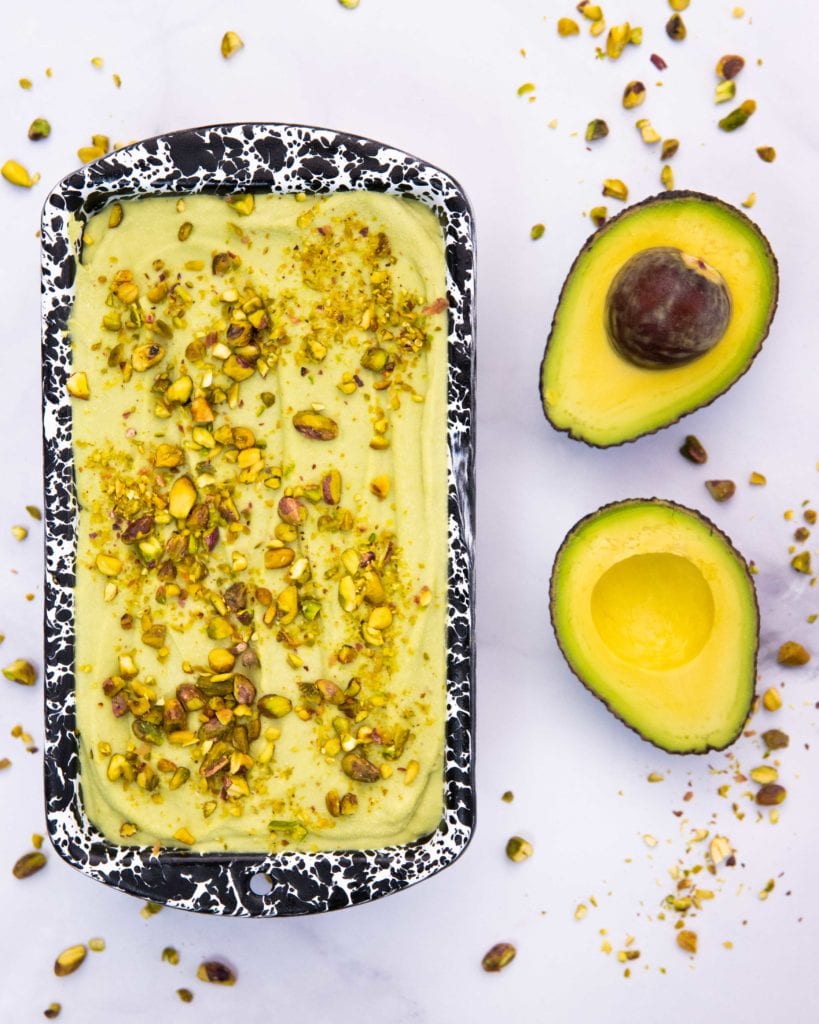 Ingredients
4 NZ Avocados, scooped
2 cans Chantal Organics Coconut Cream, refrigerated
2 Bananas, sliced & frozen
¼ cup Lemon Juice
⅓ cup Maple Syrup, or to taste
1 tsp Salt
½ cup Alison's Pantry Shelled Pistachios, roughly chopped
-
Equipment:
A metal loaf tin, chilled in the freezer beforehand
Method
Blend the avocado pulp until smooth.
Add the solid coconut cream (it will divide in the fridge, simply discard the liquid or use in another recipe) and blend until smooth.
Add the bananas, lemon juice, maple syrup and salt and blend until smooth and creamy. Check the sweetness, if you prefer a sweeter ice cream then simply add more maple syrup.
Pour into the chilled tin and top with chopped pistachios.
Freeze for 4 hours, or until set. If it freezes solid then simply let it thaw for 10 mins before serving. Scoop into bowls or waffle cones and enjoy.