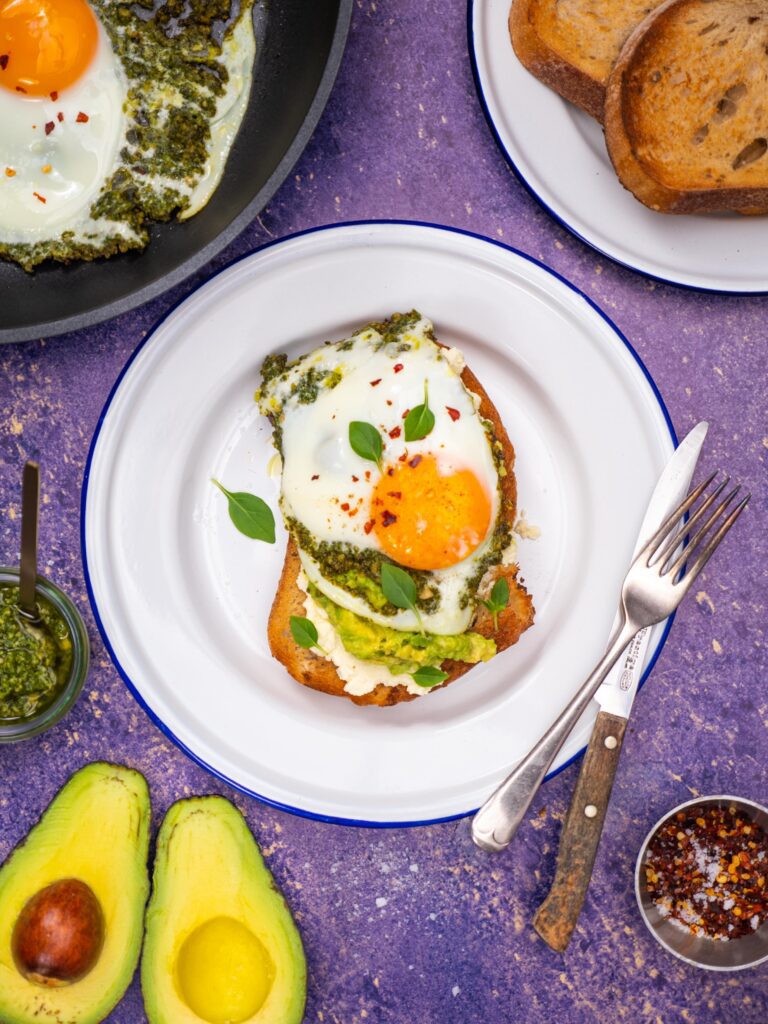 Ingredients
2 tbsp Seasons Gourmet vegan basil pesto with roasted pine nuts
2 free range eggs
Salt & pepper
Chilli flakes (optional)
2 slices sourdough, toasted
2 tbsp ricotta
1 NZ Avocado, scooped
Handful of Superb Herb mini leaf basil
Method
Pesto fried eggs are the latest craze and we can see why! Frying eggs in pesto is so delicious that you'll never go back to oil. Serve your pesto eggs on sourdough with smashed avocado and micro radish for an easy but impressive brunch.
Prep time: 5 mins
Cook time: 10 mins
In a large non-stick frying pan heat pesto over medium heat. Once hot, crack eggs in and fry until cooked to your liking. Remove from heat.

Slather sourdough toast in ricotta, then mash avocado on top. 

Serve pesto eggs on top and scatter with mini leaf basil. Season to taste with salt, pepper and chilli flakes (optional).