Post Workout Recovery Smoothie
Make sure you benefit the most from your workout with this avocado smoothie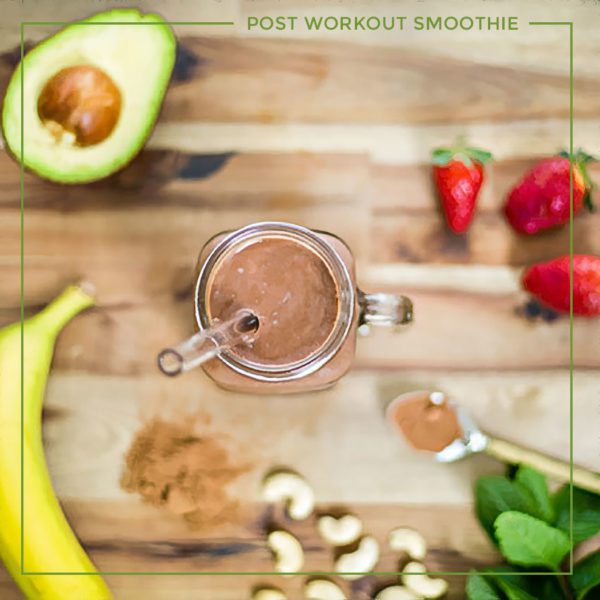 Ingredients
1/2 ripe New Zealand avocado
1/2 banana
2 tablespoons cacao powder
1 cup milk (of your choice) ie. Dairy, almond, soy, coconut
1/2 tsp tumeric (anit-inflammatory)
Dash of vanilla extract (if available)
1 tsp honey (if you have a sweet tooth)
1-2 portions of your favourite protein powder
A handful of ice cubes
Method
Measure out all of the ingredients, add to your blender and blitz until smooth and consistent.
Add any of your favourite ingredients to the mix, make it more fruity with something like strawberries and pineapple, add some dark chocolate – whatever makes you want to drink it down.
Handy Tip – there are a great variety of blenders now that mix everything direct into your smoothie cup – quick, easy and mess free to run to the gym without any fuss to cleanup!
Also – don't believe the hype about rushing to consume your post-workout within 30 minutes of your workout – its a popular disproven theory among gym junkies. Take your time, cool down and sure, try have something within a couple of hours after your workout of course – its just common sense!