Raw Avocado & Lime Cheesecake
This raw avocado and lime cheesecake is not only divine – it's also healthy! Perfect for gluten free eaters.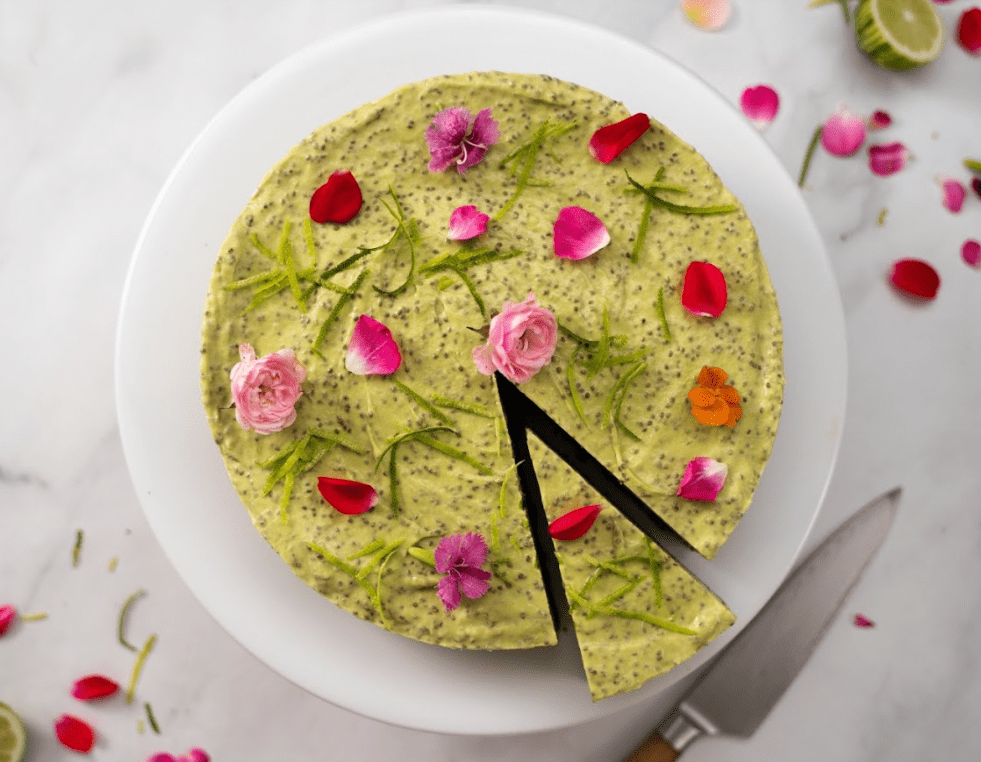 Ingredients
3 large NZ Avocados, scooped
1 can (400ml) Chantal Organics Coconut Cream
¼ cup Chantal Organics Creamed Honey, or to taste
⅓ cup Lime juice, or to taste
1 tbsp Lime zest, grated
⅓ cup FreshLife Black Chia Seeds
½ cup FreshLife Pistachio Kernels
½ cup FreshLife Pecans
1 cup FreshLife Ground Almonds
1 tbsp Chantal Organics Hemp Hearts
5 FreshLife Medjool Dates, pitted
4 tbsp Olivado Extra Virgin Coconut Oil
½ tsp Salt
Method
Line a springform cake pan with baking paper and grease with coconut oil.

In a blender, blend the base ingredients ( Pistachio kernels, pecans, almonds, hemp hearts, dates, coconut oil and salt) together until they come together in a sticky dough. Pour into the cake pan and press down to create an even base.

Add all filling ingredients (avocado, coconut cream, honey, lime juice, lime zest, chia seeds) to the cleaned blender and blend until smooth. Add more honey or lime juice, to your liking. Pour over the cheesecake base and smooth with a spatula.

Pop in the freezer for at least 3 hours, or until set. When ready to serve defrost for 10 minutes first then slice and serve with your favorite garnish.
Note: This cheesecake stores best in the freezer and will keep for up to 2 weeks.