Simple Avocado egg
Avocado and egg is a winning combination at any time of the day. Not only for the great taste but for being versatile, and for its nutritional values to stay fit and healthy. Try our easy baked avocado egg for a substantial breakfast that is full of heart-healthy fats, vitamins, minerals and protein to start the day's activities.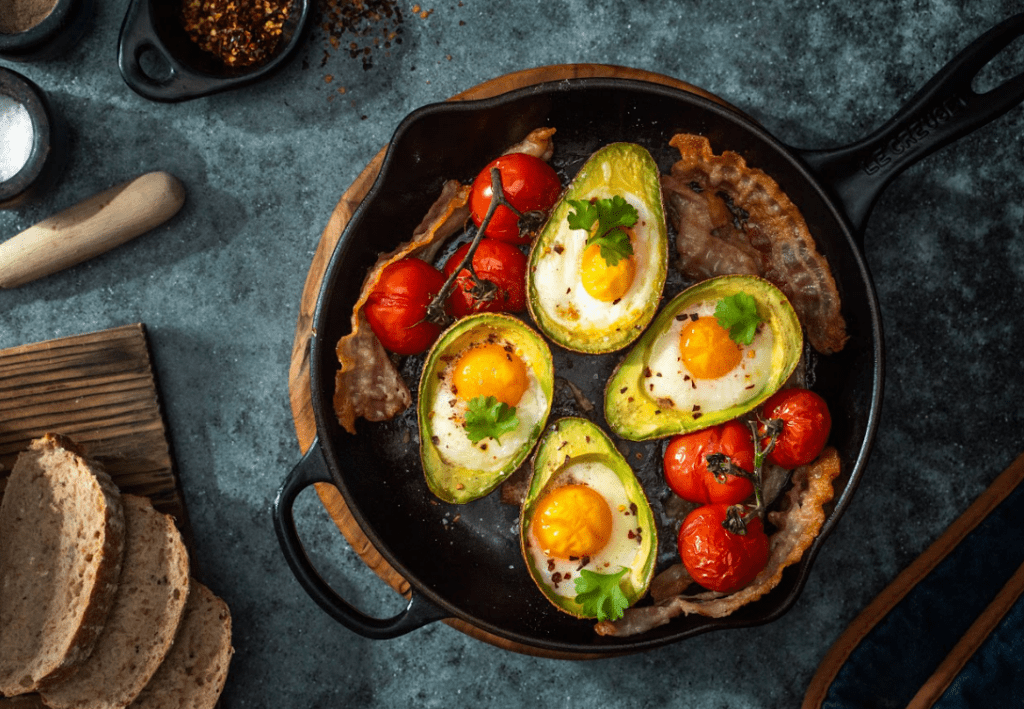 Ingredients
2 NZ avocados
4 eggs
Salt & pepper
Chili flakes
4 rashers Farmland thin sliced streaky bacon
8 vine tomatoes
A drizzle of olive oil
Method
Method
Preheat the oven to 220°C.
Halve the avocados and take out the pits. Scoop out about 2 tablespoons of avocado flesh from each avocado half to make a well large enough to hold an egg.
Place the avocado halves in an oven-proof dish.*
Gently crack an egg into the well. Repeat with remaining eggs. Season with salt & pepper, and sprinkle chili flakes.
Place bacon and tomatoes around the avocados and drizzle olive oil over the tomatoes.
Bake until the egg whites have set but the yolks are still runny, for 15-18 minutes.
Serve immediately.
*Tip: If your avocados don't stay upright, you can make stands with small heaps of coarse salt.