Smoky Avocado, Corn, Roast Red Pepper and Potato Salad
This tasty summer potato salad is perfect to take along to summer a BBQ.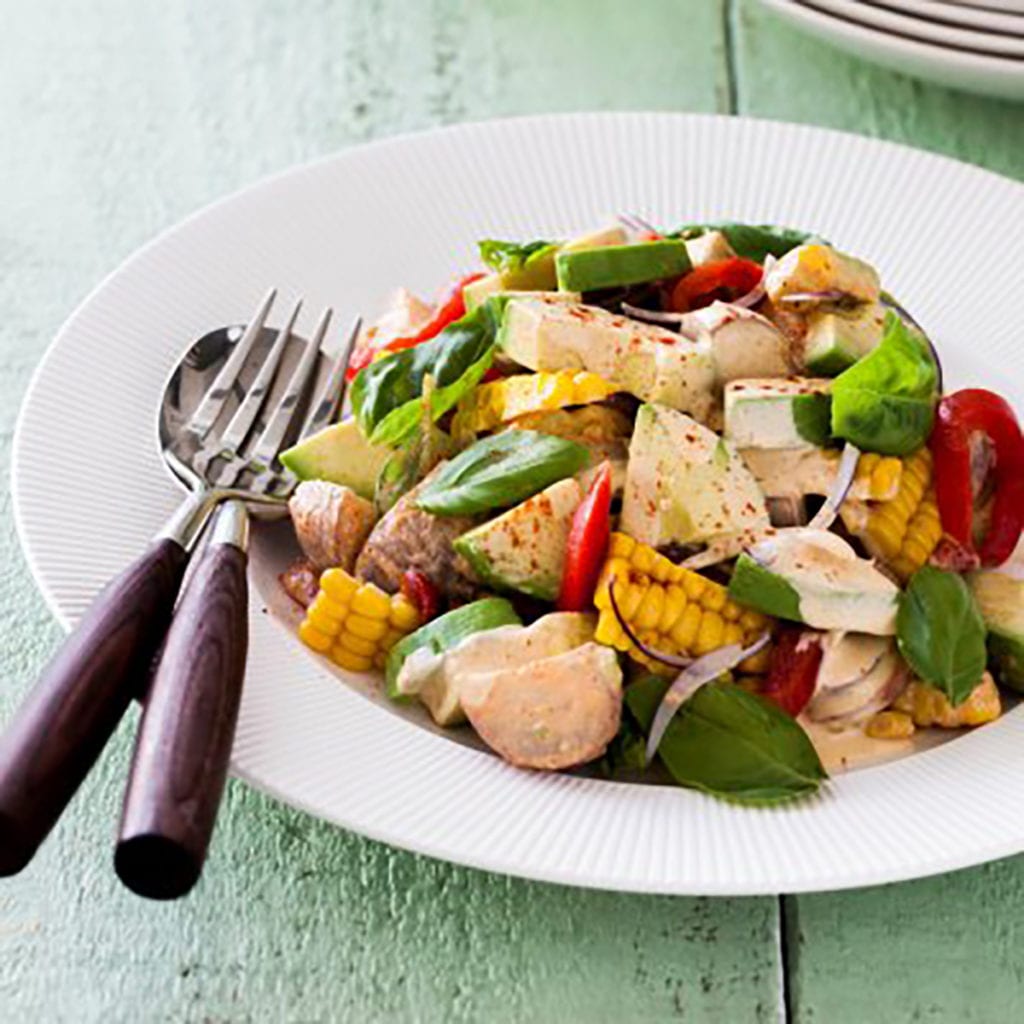 Ingredients
2 red capsicums
800 grams waxy baby potatoes, quartered
4 corn cobs
1/2 cup mayonnaise (or for a lighter version, mix half thick Greek yoghurt and half mayonnaise)
1 teaspoon smoked paprika
Flesh of 2 firm ripe avocados, cut into chunks
1/2 small red onion, thinly sliced
Juice of 1 lemon
1 cup basil leaves, torn
Method
Preheat oven to 220 degrees celcius. Place whole capsicums on an oven tray and roast for 20-25 minutes or until skin is charred and blistered. Remove and cool slightly before peeling off their skins. Cut flesh into strips.
Place potatoes in a large pot with plenty of cold water and one teaspoon of salt (optional). Bring to the boil, then add corn cobs and boil for 6-8 minutes until potatoes are tender and corn is cooked. Drain potatoes and corn and allow to cool. Cut corn kernels off the cobs once cool enough to handle.
Mix mayonnaise or Greek yoghurt with smoked paprika. Toss dressing with potatoes and season to taste with salt and freshly ground black pepper.
Mix capsicum strips, corn kernels, avocados, red onion and lemon juice together. Lightly toss with potatoes. Garnish with basil leaves just before serving.