The Ultimate Veggie Burger
Go meat-free with the mouth-watering, colourful and fresh veggie burger.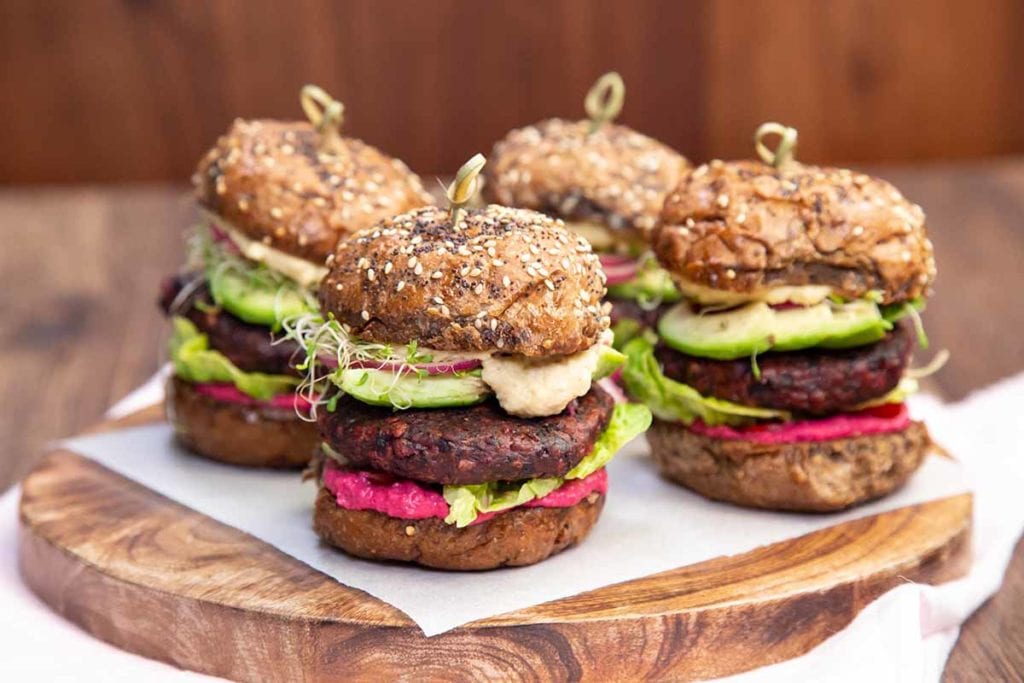 Ingredients
4 Premade Black Bean Beetroot burgers (we love Bean Supreme)
4 Tbsp Premade Beetroot with Roasted Cashews Hummus (we love Lisa's)
4 Tbsp Premade Original Hummus with a dash of lemon (we love Lisa's)
1 small red onion, sliced into rings
1 avocado, sliced (we love New Zealand Avocados)
1 head of mini cos lettuce (we love The Fresh Growers)
1 tomato, sliced
½ cup snow pea sprouts
4 burger buns
Method
Cook the Black bean beetroot burgers according to the packet instructions.
Slice the burger buns in half and toast the cut side.
To build the burgers, spread the two kind of hummus on each inside of the bun halves. Place the bottom part of the bun on the serving plate. Stack the burger and vegetables attractively, finishing with the top side of the bun. Insert a skewer to keep it intact if you like.
Serve immediately.