Tofu Summer Rolls
Naturally vegetarian and gluten-free, these summer rolls with hoisin tofu are delicious and stylish.  A healthy packed lunch for your work or kid's school lunch.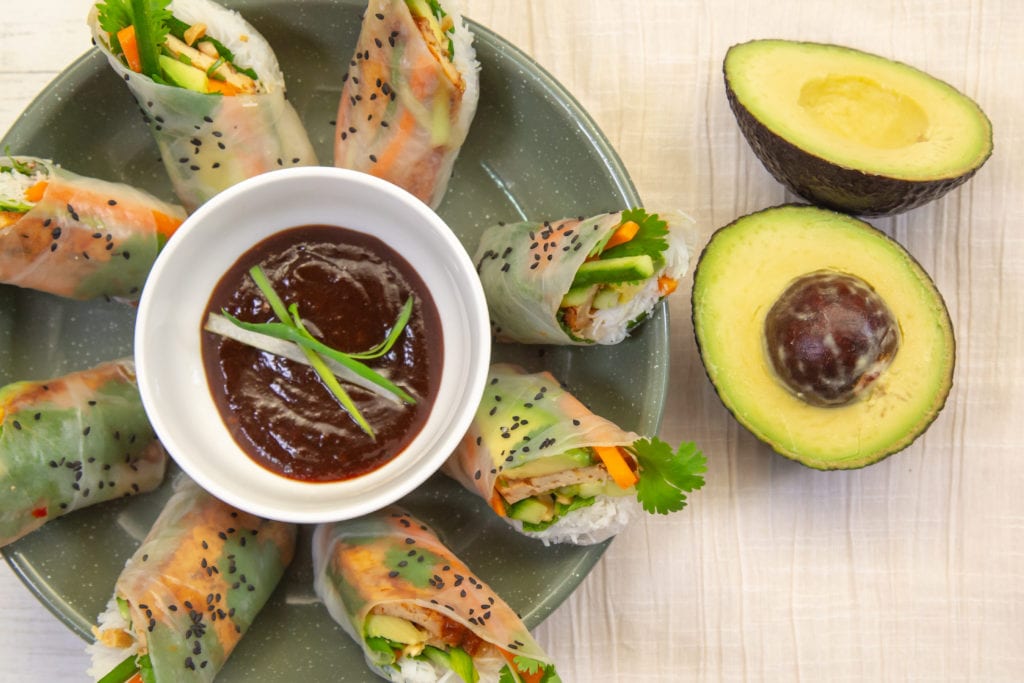 Ingredients
1 packet Hoisin & Sesame marinated Tofu, sliced (Bean Supreme)
50g Vermicelli noodles
1 cup fresh coriander (we love Superb Herb)
4 baby carrots, julienned (we love Wilcox )
1 cucumber, julienned
2 spring onions, thinly sliced
8 Rice paper sheets
1 tbsp black sesame seeds
Mint (we love Superb Herb)
Peanuts - toasted and chopped
1 avocado (we love NZ Avocado)
Method
Cook sliced Tofu on a non-stick frypan over medium-high heat. 1-2 minutes each side or until heated through and slightly brown. Pour over the packet marinade last minute. Remove tofu from pan and set aside. Pour the marinade into a pottle as a dipping sauce – set aside.
Prepare the vermicelli according to the packet instructions. Cut into shorter manageable length.
Dampen a clean kitchen towel and put on a clean surface. Prepare the rice paper sheets according to the instructions on the packet. Keep the hydrated rice paper on the damp towel.
Roll the summer rolls. On a rice paper, place vegetables, tofu, peanuts and a small clump of noodles then fold the sides over the filling and roll tightly. Repeat.
Cut rolls in half and enjoy them fresh with a bowl of the dipping sauce and Sprinkle little black sesame seeds over.