Asian Avocado Prawn and Orange Salad
In this salad, avocado is made even more delicious with the addition of the creamy dressing, flavoured with lemongrass and prawns.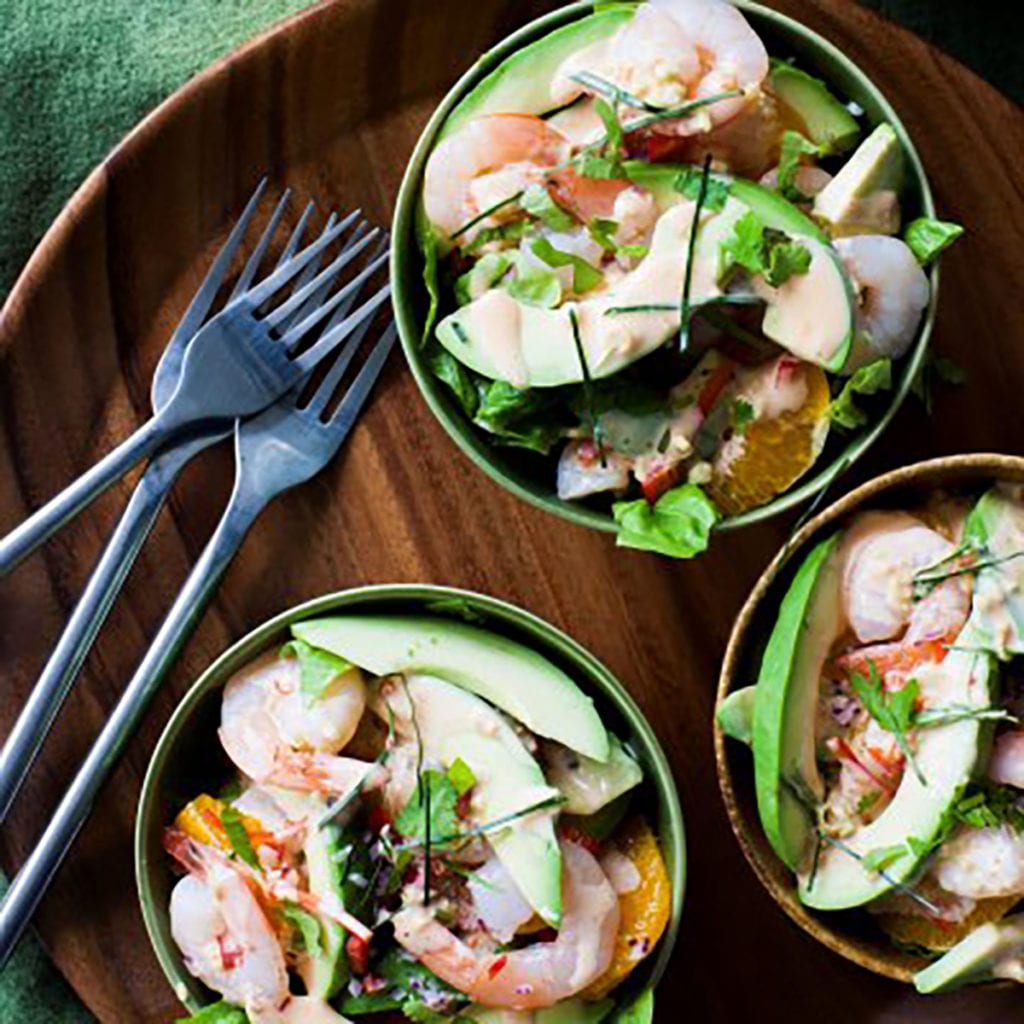 Ingredients
Dressing

2-3 tablespoons mayonnaise (Nadia uses Japanese 'Kewpie' mayonnaise)
2 teaspoons sweet chilli sauce
1 teaspoon white balsamic or Japanese rice vinegar
Juice of 2 limes or 1 lemon
1/2 stalk of lemongrass, very finely chopped
2 kaffir lime leaves, finely shredded
1 teaspoon sesame oil
1 red chilli, finely chopped
1 shallot, minced or 1 1/2 tablespoons minced red onion

Prawns and salad

2 dozen raw prawns, shelled and thawed
Flesh of 2 firm ripe avocados, sliced
Flesh of 2 oranges, sliced
1 handful coriander, chopped
2 handfuls watercress or chopped cos lettuce, to serve
1 teaspoon toasted sesame seeds, to garnish (optional)
Method
To make the dressing combine all the ingredients and leave in the fridge to chill while you prepare the rest of the ingredients.
Bring a pot of salted water to the boil. Add prawns and cook for two minutes, then drain and leave to cool.
Toss avocado, orange, prawns and coriander together with a little salt and freshly ground black pepper to taste.
Arrange watercress or lettuce on plates or in bowls, then top with prawns and avocado mixture, and drizzle over chilled dressing just before serving. Garnish with sesame seeds (if using).