Avocado and Salmon Salad Platter
A standout salad that's great for entertaining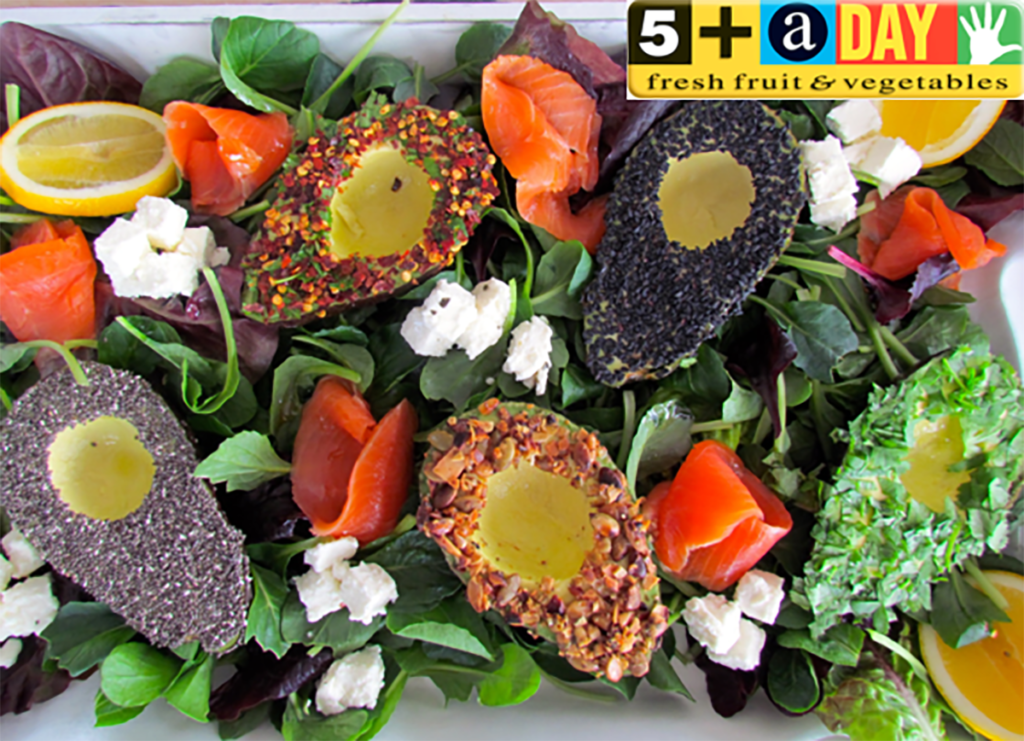 Ingredients
3 ripe avocados
6 handfuls salad greens
Fresh coriander, finely chopped
2 Tablespoons black sesame seeds
2 Tablespoons toasted nuts, chopped
1 Tablespoon chilli flakes
2 Tablespoons chia seeds
150g feta, cubed
100g smoked salmon
Juice of 1 lemon

Dressing Ingredients:

2 Tablespoons olive oil
2 Tablespoons balsamic vinegar
1 teaspoon finely grated lemon rind
Method
Prepare each topping in a separate saucer:
1. Chilli flakes with fresh coriander
2. Crushed nuts
3. Fresh coriander
4. Black sesame seeds
5. Chia seeds
Halve avocados and squeeze with lemon juice and place each face down into a different topping, to cover edge (see photo)
Place avocados evenly among salad greens on a large platter.
Arrange salmon and feta around the avocados (see photo)
In a jug mix dressing ingredients together and drizzle over salad – serve immediately
NB: This is the perfect entertaining dish you can create in 10 minutes and you