Avocado & Chicken Potato Salad
A hearty salad perfect for summer barbecues or week a quick week night dinner.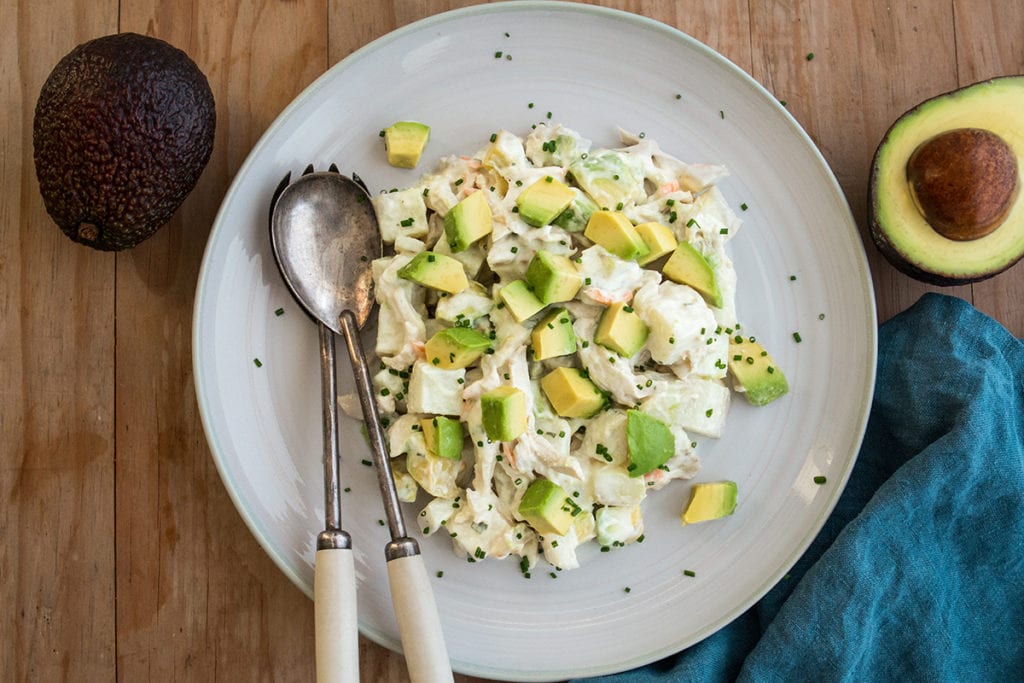 Ingredients
8 potatoes cooked and diced
1 cup of mayonnaise
1 tablespoon of yellow mustard
Salt and pepper to season
1/2 barbecue chicken, skin and bones discarded, coarsely shredded
1 avocado, peeled, seeded, coarsely chopped
1/4 cup finely chopped chive
Method
Place the potato salad in a large bowl, mix in mustard, mayonnaise and salt and pepper
Add the chicken and avocado and gently toss to combine.
Divide evenly among serving plates.
Sprinkle with chives and serve immediately.
Tips: Replace the chicken with a can of red salmon, drained and flaked, and chopped dill for an alternative