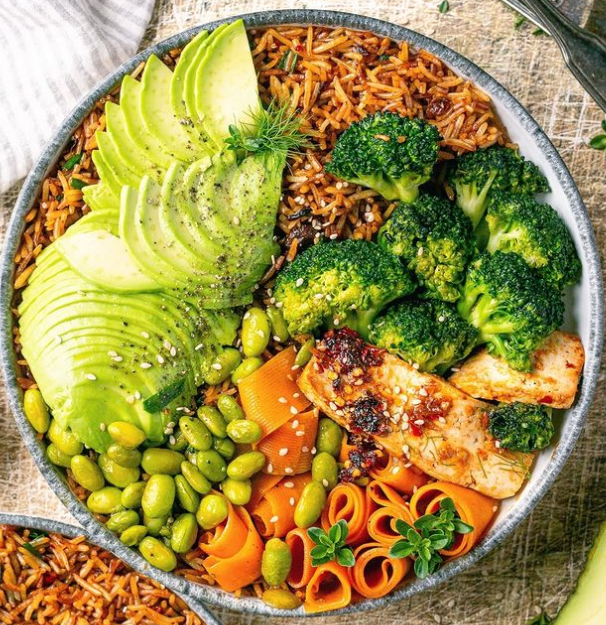 Ingredients
2 Cups Boiled Rice
1/2 Broccoli
2 Carrots
1 Cup Edamame beans
300 Grams Tofu thinly sliced
Tamari sauce - 1/4 cup and extra for serving
2 tbsp- Sesame oil or Avocado oil
Salt according to your taste
Black pepper- 1tsp
1tbsp - Chilli paste
Avocado - 1 or 2
1/3 Cup - Garlic Chives
Method
Heat the Wok over a medium heat add Seasame oil and cook Tofu for 2minutes each side with some salt and Chilli paste .Remove from the cooktop and keep warm .
 In the same wok add, Oil Edamame beans , carrots, Broccoli and fry quickly for about 3,4 minutes until tender, sprinkle salt , pepper and splash of tamari and Chilli paste in the end and toss well. Once done remove it and keep aside
In the same pan add oil add tamari sauce , chilli paste, pepper, salt and add rice to it , Quickly mix it with the flavorings . Cook for 2,3 minutes until rice gets bit crispy . Add garlic Chives , nuts of your choice.
Remove and Serve it as you see in the images and Enjoy .
.