Avocado salad boats
These beautiful avocado salad boats would make a great starter or side when entertaining guests. Or a fun and easy activity for kids to put together.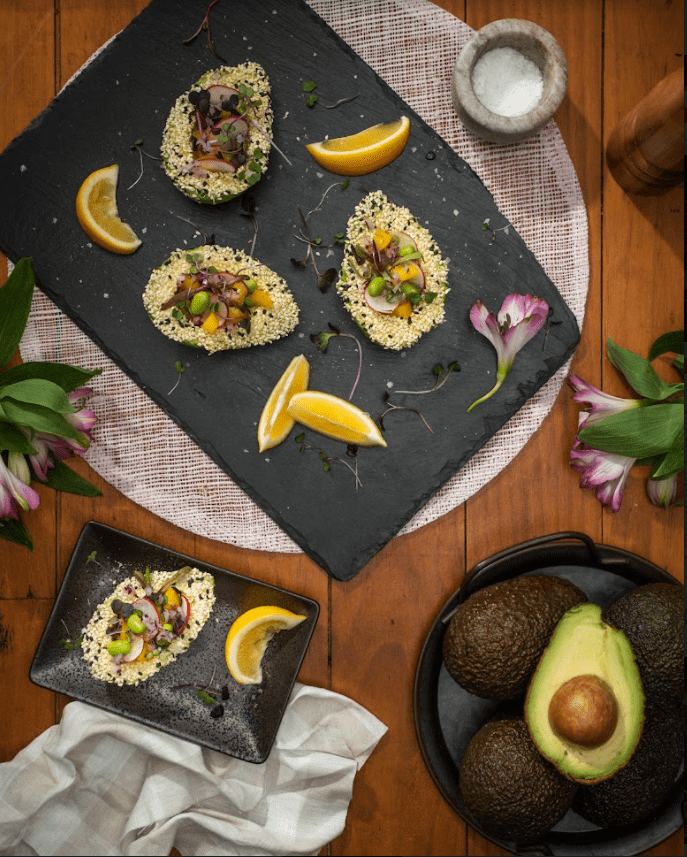 Ingredients
2 NZ Avocados, halved and stone discarded
3 tbsp FreshLife sesame seeds, toasted
1 tsp black sesame seeds
1 tbsp Olivado Extra Virgin Avocado Oil with Lemon Zest
2–3 small radish, thinly sliced
1/4 cup edamame, cooked and drained
1/8 red onion, finely chopped
1/4 yellow capsicum, diced
2 tbsp micro herbs
lemon wedges to serve
Method
On a small plate mix the white and black sesame seeds together. 

Brush the cut side of the avocado with oil. Firmly press the oiled side of each avocado into the sesame seeds. Lightly shake to remove any loose seeds. 

Artistically build your salad in the center using radish, edamame, red onion, capsicum and micro herbs. 

Serve as a starter or with your favourite main dishes.