Avocado Seafood Salad
A delicious summer recipe that's sure to impress.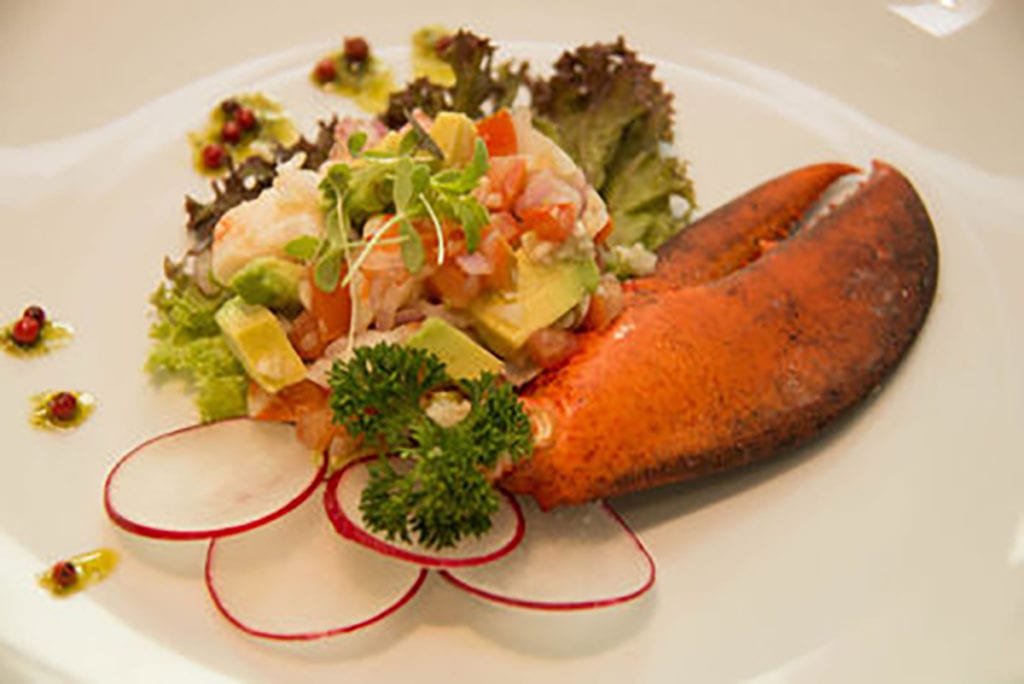 Ingredients
1 lobster or crayfish
1 ripe New Zealand avocado
2 teaspoons of finely chopped shallots
2 finely diced radish and 1 sliced radish to garnish
2 cups of lettuce of your choice roughly chopped
Micro greens to garnish (optional)

Dressing

2 tablespoons of olive oil
1 tablespoon of fresh lemon or lime juice
Salt & pepper to season
Method
Plunge lobster headfirst into an pot of boiling salted water . Cook, covered, over high heat 6 minutes or 7 minutes. Transfer with tongs to sink to drain. When lobster is cool enough to handle, remove meat from tail and claws. Discard tomalley, any roe, and shells. Chill lobster, covered, until cold, at least 1 hour.
Combine diced radish, shallots and diced avocado into a bowl. Combine with dressing ingredients and stir through.
Place lettuce on serving dish, add avocado mix and lobster on top. Pour over dressing and garish with micro-greens and sliced radish.