Simple Seafood Spaghetti with Avocado & Parsley
Great for entertaining or a fast and healthy week night dinner.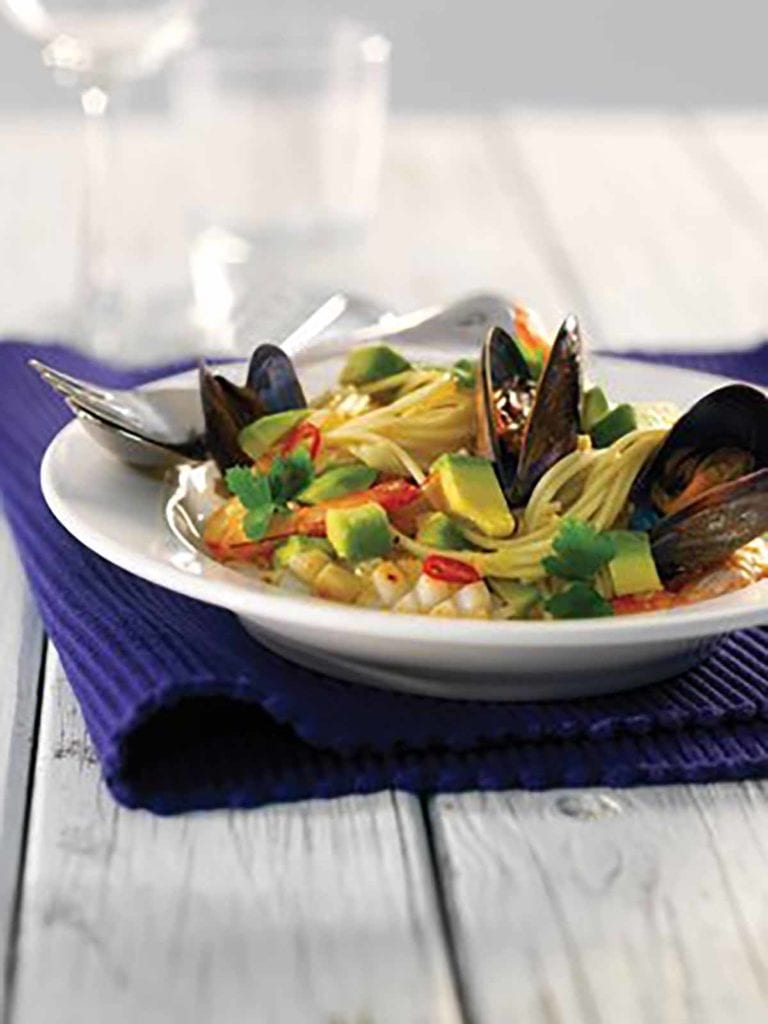 Ingredients
2 Avocados
2 tbsp Lemon juice
2 tbsp Olive oil
1 small Onion (peeled and diced)
2 Garlic cloves (chopped)
1 small Red chilli (chopped)
Small bunch Flat leave parsley (chopped)
1 cup White wine or fish/vegetable stock
480g Seafood (peeled prawns, mussels, calamari)
300g Spaghettini (thin spaghetti or angel hair pasta)
Salt and pepper to taste
Shredded nori
Salmon Roe / Tobiko
Method
Method:
Cut avocado in half, remove seed, skin and cut flesh into chunks, drizzle with lemon juice and set aside.
Bring a large pot of salted water to the boil and cook the pasta until just cooked.
In a fry pan heat the olive oil and gently cook the onion, garlic and chilli till onion is transparent.
Add the seafood and cook for 1 minute while stirring, add wine and cook for a further 2 minutes.
Stir in the pasta, avocado and parsley, season to taste.
Tips:
For extra spice, increase the amount of chilli. As an alternative replace seafood with diced chicken.