Cheat Sushi (5 Kids snacks & lunch box planning)
Does the idea of making sushi intimidate you? Then try our super fast and easy cheat Sushi. Homemade sushi can be fun to make and is much cheaper than store-bought, plus it's perfect for snacks and school lunches.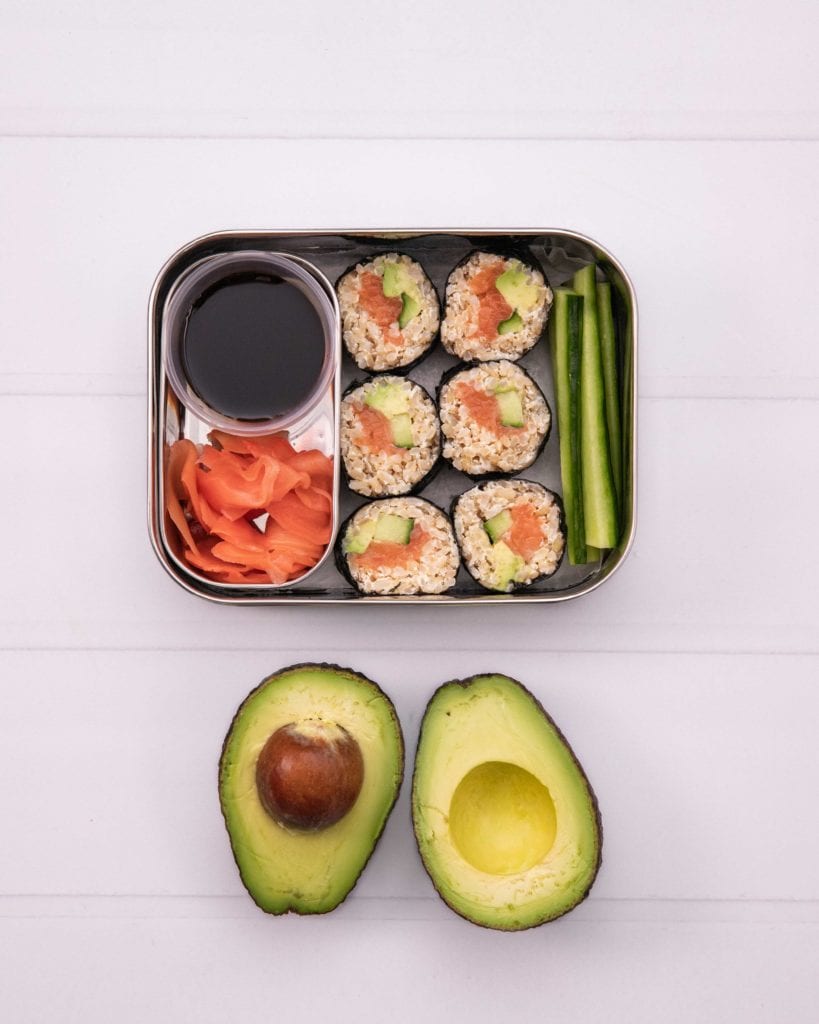 Ingredients
2 Pouches of SunRice Brown Rice
200g Regal Cold Smoked Salmon Slices
1 New Zealand Avocado, sliced
½ cup Anchor Cream Cheese
½ cucumber in long strips
6 nori Sheets
Note: If you want to make sushi from scratch then try SunRice Sushi Rice.
Method
Tear the rice pouch tops and pop in the microwave for 90 seconds. Pour into a bowl and mix cream cheese thoroughly. Let cool.
Prepare all ingredients.
Place a nori sheet on a bamboo mat, then cover the nori with an even layer of rice mixture. Lay salmon,avocado & cucumber on the rice and roll it up tightly. Repeat with remaining nori sheets and ingredients.
Slice sushi rolls with a sharp knife. Eat as a snack, or pack with dipping soy sauce and ginger into lunch boxes.