Chocolate, Avocado & Cardamom Mousse
This decadent spiced chocolate mousse is rich and creamy but surprisingly much healthier than your standard chocolate mousse. Avocados act like cream giving it the lovely texture but without the saturated fat content. Super simple and quick to make!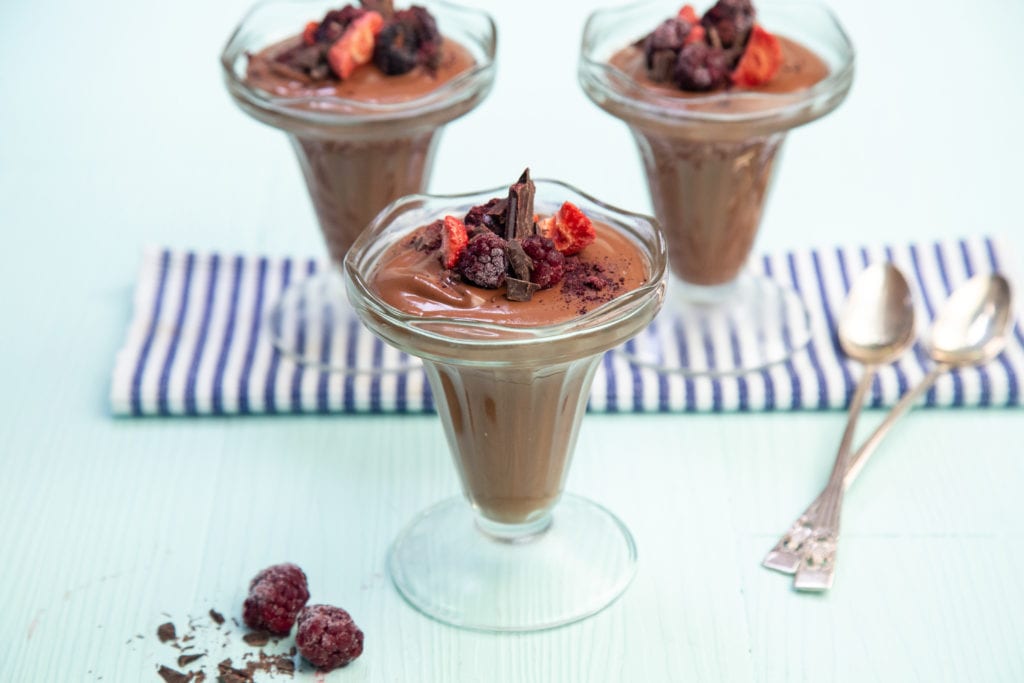 Ingredients
For the mousse:
2 ripe avocados (we love NZ Avocados)
300g dark chocolate (good quality at least 60% cocoa)
1/2 cup coconut milk (we love Chantal Organics)
1 tsp ground cardamom seeds
1 tbsp raw manuka honey (we love Chantal Organics)
Method
Melt chocolate in a double boiler or in a heatproof bowl and set above a pot of simmering water. (make sure the bowl does not touch the bottom of the pot to prevent chocolate burning)
Process avocado flesh, cardamon and melted chocolate in a food processor whilst pouring in the coconut milk. Blend until smooth and creamy. Add honey if the mousse is not sweet enough.
Spoon into 4 serving glasses and chill in the refrigerator for at least 15 minutes.
Garnish with freeze-dried berries and anything else you like just before serving!