Crab & Avocado Salad with Avocado Cream
Ideal for a healthy light dinner or special luncheon.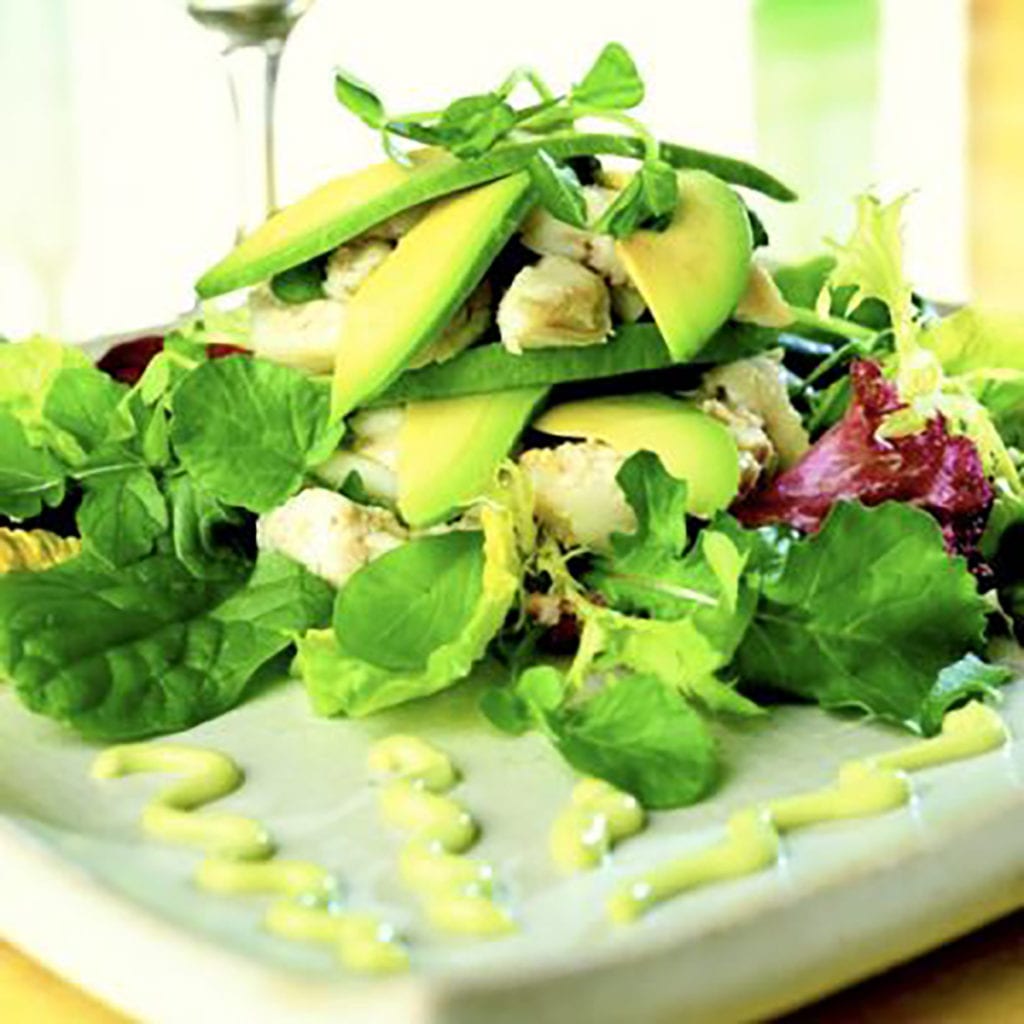 Ingredients
Avocado Cream:

1 Avocado roughly diced
2 Tbsp prepared herbed vinaigrette
2 Tbsp sour cream
1 Tbsp fresh lemon juice
1/2 tsp salt or to taste
1/4 tsp freshly ground black pepper or to taste

Salad:

9 Cups mixed baby salad greens
500g fresh crab meat (or surimi)
2 avocados, sliced thinly
Fresh pea shoots or watercress sprigs, as needed for garnish
Method
In blender or food processor, puree avocado until almost smooth. Add vinaigrette, sour cream, and lemon; puree until smooth. Season with salt and pepper.
Toss greens with half of Avocado Cream; divide half of the greens among 6 serving plates. On top of the greens, divide half the crab among the plates.
On top of the crab, divide half the avocado slices. Repeat layers with remaining greens, crab, and avocado.
Garnish each plate with dots of Avocado Cream.