Fruity avocado bliss Balls
Perfect for school lunches, morning or afternoon snacks, these avocado bliss balls will go down a treat with kids.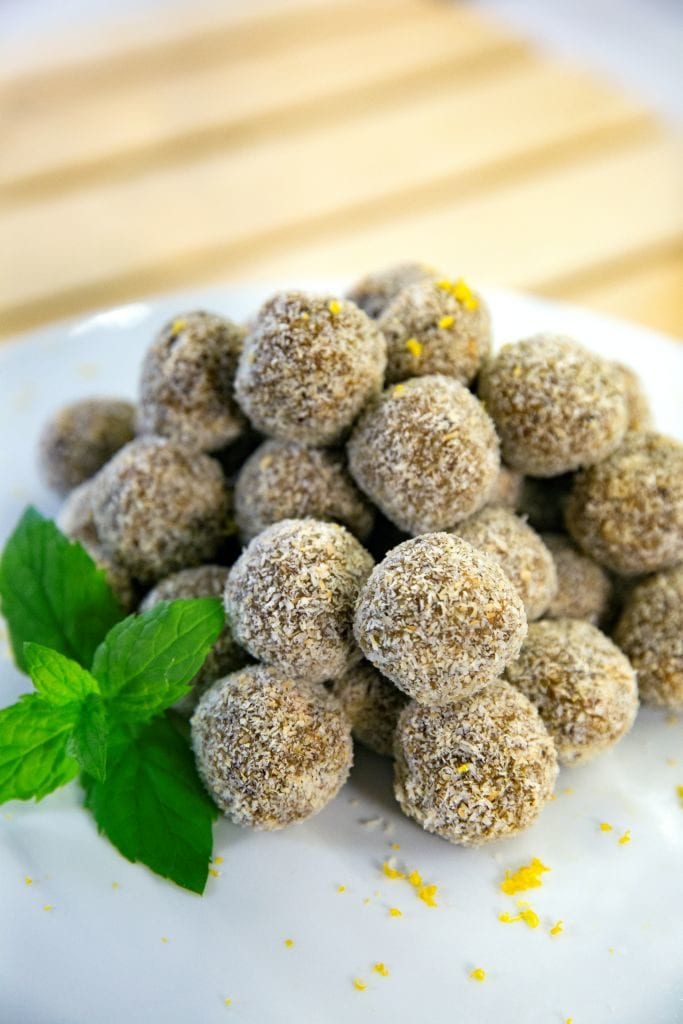 Ingredients
½ ripe avocado
½ lemon, zest and juice
½ cup Tasti almonds, toasted
6 Tasti dried apricot halves
½ cup Tasti pitted prunes
½ cup Sanitarium Light & Tasty Macadamia cereal
1 cup coconut thread, toasted, to coat balls
Method
Mash the avocado and lemon juice together until smooth. Set aside.
Place toasted almonds in a processor and pulse until the mixture resembles fine crumbs. Add to avocado mixture.
Add apricots, prunes and lemon rind to the processor and process until it's a smooth consistency. Add to avocado mixture with cereal. Mix well.
Roll mixture into small balls. Coat each ball with toasted coconut threads. Refrigerate until firm.