Hot honey salmon and avocado bowl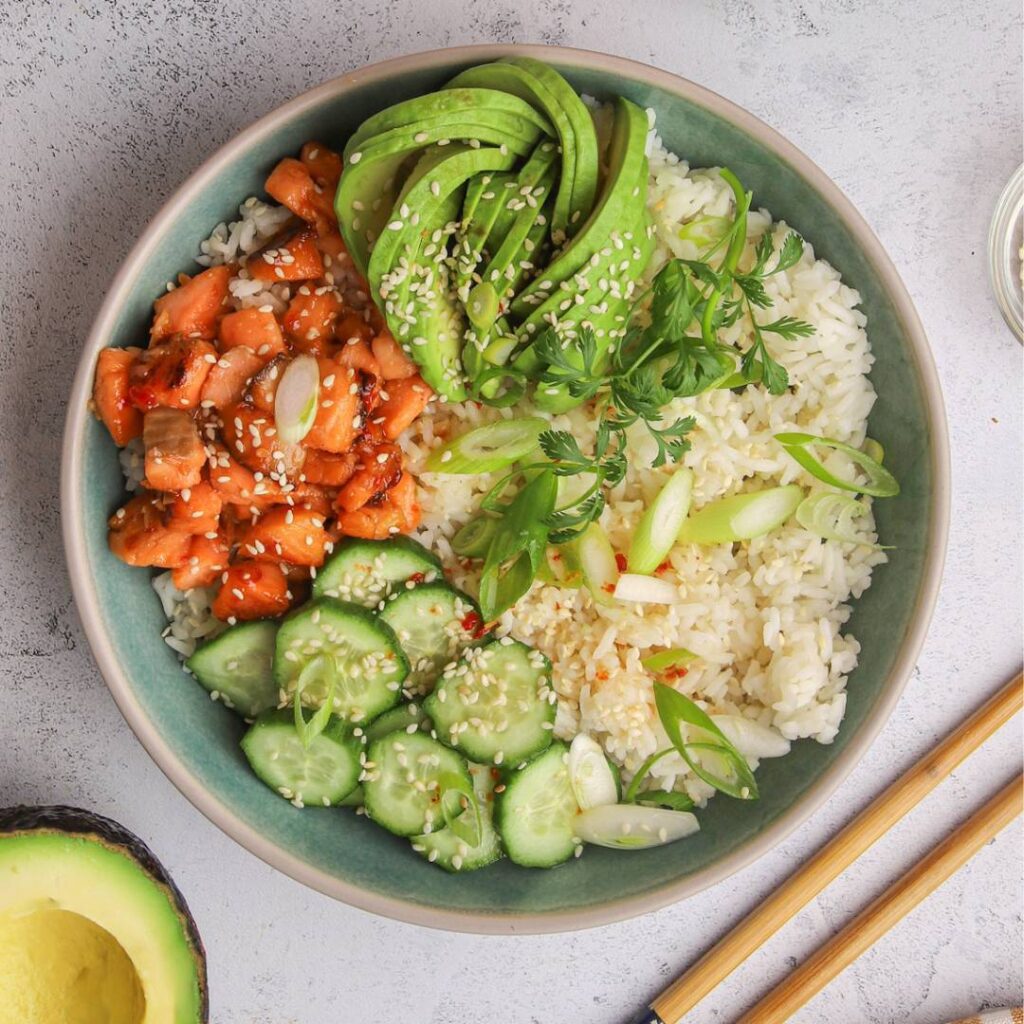 Ingredients
Half a cucumber
3 tbsp rice vinegar
1 tsp sugar
1 salmon fillet, skinless
1/3 cup Sweet Sting hot honey
2 tbsp hot water
1 tsp sesame oil
1 packet microwaveable rice
1 NZ avocado
-
Garnish:
1 spring onion sliced
Sesame seeds, toasted
Coriander
Chilli flakes
Method
Method: 
To make the quick pickled cucumber, add the sliced cucumber, rice vinegar and sugar, mix together. Set aside.

Cut the salmon into cubes. In a bowl mix together the honey, hot water and sesame oil. Add in the salmon to marinade. 

Heat a frying pan to medium heat. Add the salmon and honey mixture into the pan and cook for 4-5 minutes.

Slice the avocado. Cook the rice in accordance with the instructions on the packet.

To build the bowl,  add in the rice, hot honey salmon, pickled cucumber and avocado. Garnish with spring onion, toasted sesame seeds, coriander and chili flakes.