Salmon blinis with avocado crème fraîche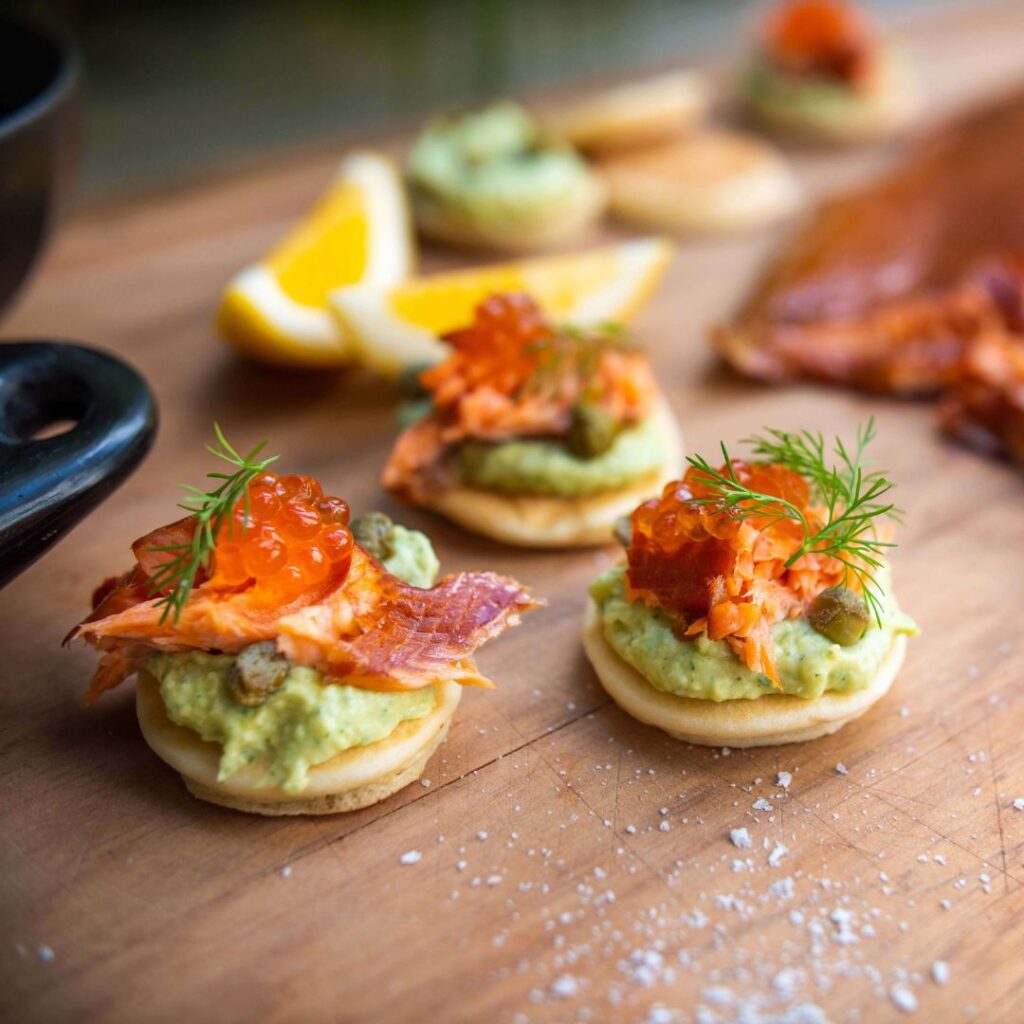 Ingredients
24 blinis
200g hot smoked salmon
1/4 cup salmon caviar (optional)
-
Fresh Dill, to garnish
1/2 cup capers to garnish
-
Avocado crème fraîche
1 avocado scooped
200g crème fraîche
1/2 lemon, zest and juice
2 tbsp dill, roughly chopped
Salt and pepper, to taste
Method
These delectable salmon blinis are quick to whip up. You can make the avocado crème fraîche ahead of time for easy entertaining.
Method:
Blend all avocado crème fraîche ingredients together until smooth. Season to taste and spoon into a bowl.

Place blinis on a serving platter. Top each blini with a teaspoon of avocado crème fraîche, a slice of salmon, fresh dill, salmon caviar and capers.

Serve with lemon wedges on the side and glasses of chilled NZ Sauvignon Blanc.