Avocado banana berry ice cream
Avocado in ice cream? It may sound a little odd to you but we assure you that it works a treat! The avocado gives the ice cream a rich, creamy texture and of course adds its nutritional benefits. Just blend it with some frozen bananas, berries, maple syrup and coconut milk and you've got yourself a healthy vegan friendly dessert in a flash! And no - it does not taste like frozen guacamole.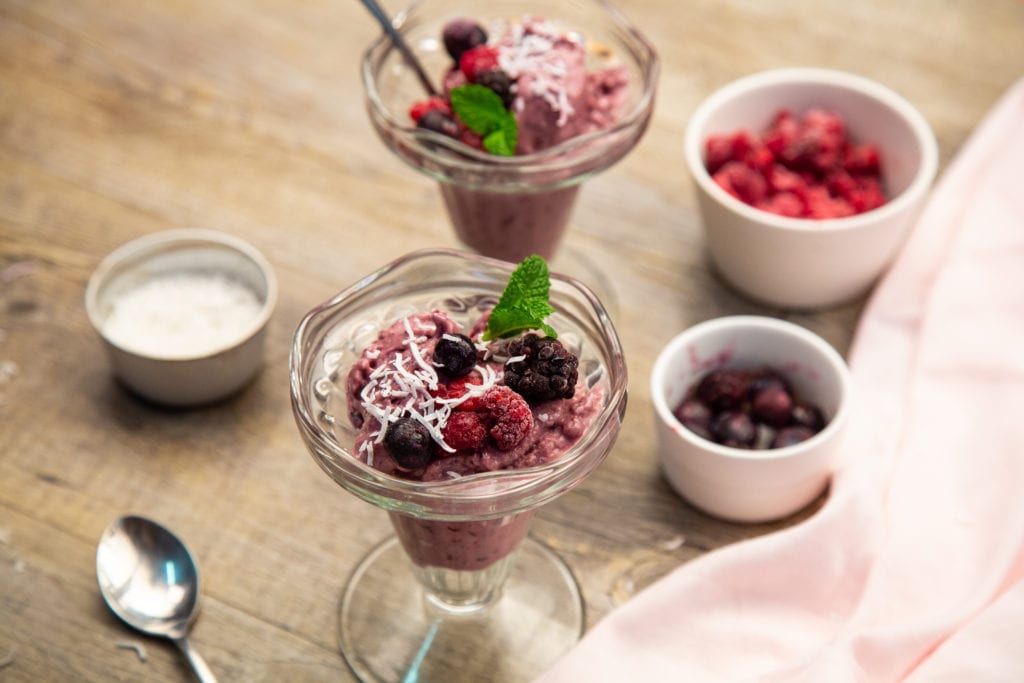 Ingredients
2 ripe bananas, peeled and cut into 1-inch rounds
2 cups mixed frozen berries
1/2 cup coconut milk
1 Avocado
1 Tbsp Maple syrup
1 Tbsp Lemon juice
Method
1. Place banana pieces on a tray in a single layer and freeze overnight.
2. In a strong food processor, add the frozen banana slices, frozen berries, coconut milk, avocado, maple syrup and lemon juice and pulse until everything starts to break up. Scrape down the sides of the bowl and then blend on high until a smooth, creamy ice cream forms.
3. Scoop into bowls and serve with immediately with your favourite toppings!