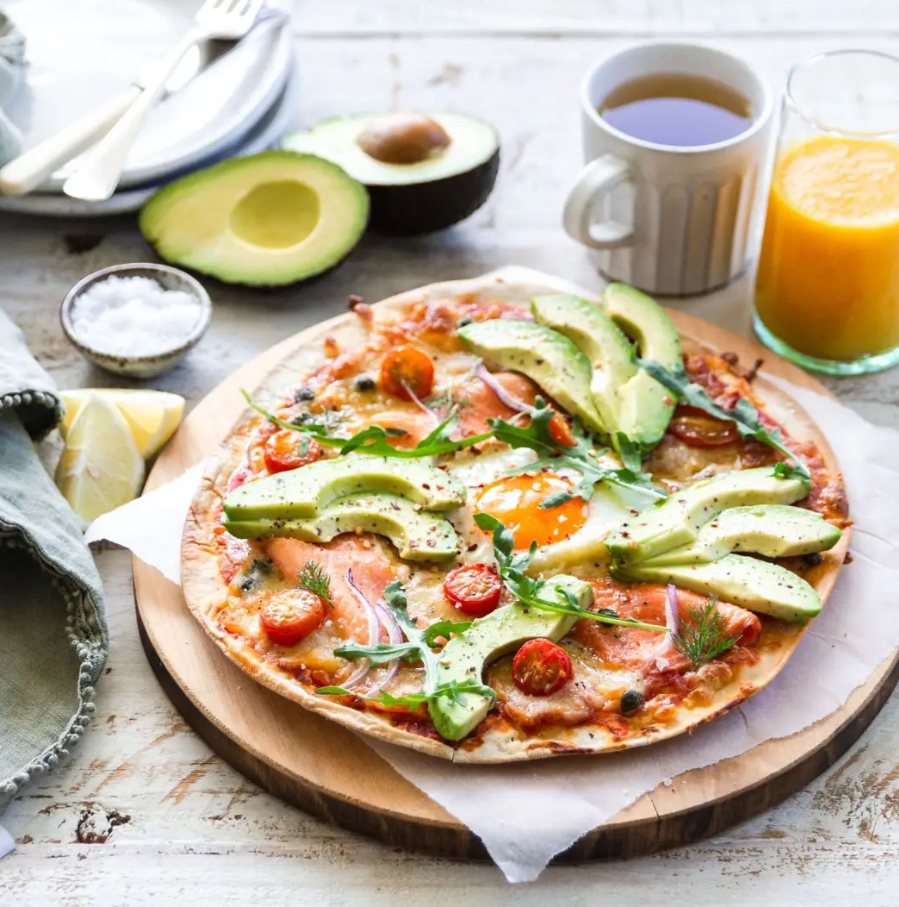 Ingredients
1 pizza base
½ cup tomato passata
1 cup grated mozzarella cheese
¼ red onion - thinly sliced
4 slices cold smoked salmon
6 cherry tomatoes - halved
1 tablespoon capers - drained
1 free range egg
1 ripe (but still firm) NZ Avocado
Small handful wild rocket leaves
To garnish: flaky sea salt, cracked black pepper, dried chilli flakes as desired
Method
Preheat oven to 220 degrees.
Spread the pizza base with the tomato passata. Sprinkle the cheese and red onion on top. Arrange the smoked salmon slices over this. Finish by scattering the cherry tomatoes (cut side up) and capers.
Crack the egg on top in the middle of the pizza.
Bake for 8-12 minutes until the cheese is lightly golden.
Slice the avocado and arrange on top of the pizza. Finish with flaky salt, cracked black pepper and dried chilli flakes as desired.
Serve immediately.