Avocado brownie
The avocado in this recipe as a surprising richness and delicious texture.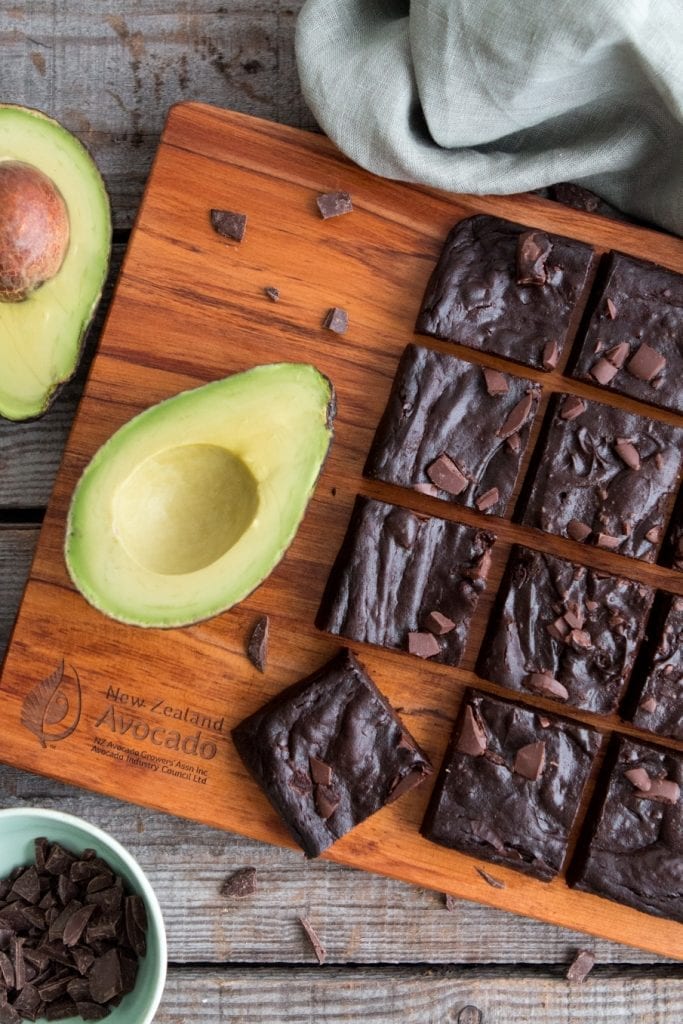 Ingredients
Nonstick cooking spray
1 medium ripe New Zealand avocado, mashed
¼ cup extra-virgin coconut oil, melted
2 large eggs, lightly beaten
½ cup pure maple syrup
1 tsp. pure vanilla extract
¾ cup unsweetened cocoa powder
½ tsp. sea salt (or Himalayan salt)
¼ cup gluten-free flour
⅓ cup dark chocolate chips
Method
Preheat oven to 350° F.
Line an 8 x 8-inch baking pan with aluminum foil. Lightly coat with spray. Set aside.
Combine avocado, oil, egg, maple syrup, and extract in a medium bowl; mix well. Set aside.
Combine cocoa powder, salt, and flour in a medium bowl; mix well.
Add cocoa powder mixture to avocado mixture; mix well.
Add chocolate chips; mix until blended.
Pour batter into prepared pan; spread to make even.
Bake for 33 to 36 minutes, or until toothpick inserted in center comes out clean.
Cool for an hour before removing from pan. Cut into sixteen squares.