Avocado chocolate mousse
This Chocolate Avocado Mousse dessert is rich and creamy, yet much healthier than your standard chocolate mousse. Avocados give it a thick creamy texture and make it much lower in saturated fat. You could garnish it with anything -fruit, grated chocolate, nuts or shredded coconut for example.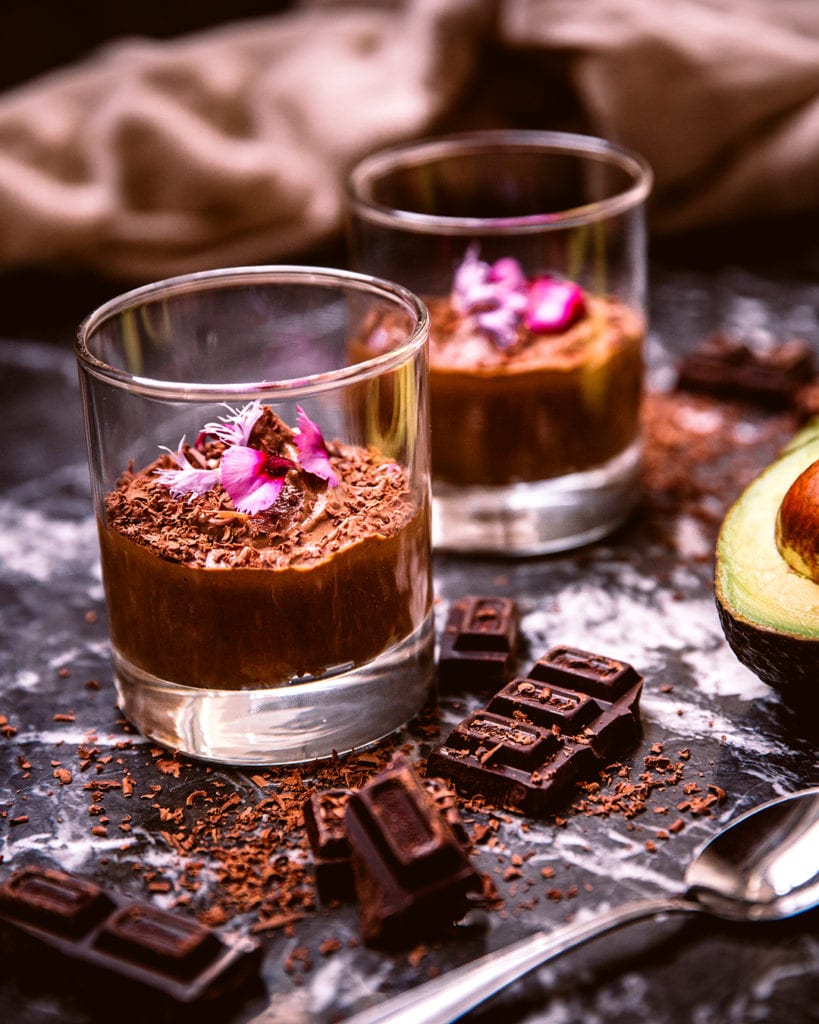 Ingredients
2 ripe avocados - chopped
200g of good quality dark eating chocolate (60-75% cocoa)
1/3 -1/2 a cup of milk (cow's, almond or coconut)
1-2 tablespoons of liquid honey or pure maple syrup (optional)
Fresh berries or any other fruit to garnish
Method
Melt chocolate in a double boiler or in a glass bowl set above a pot of simmering water (make sure the water does not touch the bottom of the bowl or else it will risk the chocolate burning or becoming grainy).
Place avocado and melted chocolate in a food processor and blend together until smooth, whilst pouring in the milk. Keep blending until the mousse is very smooth and creamy. Taste, and if you would like it a little sweeter, you can add a bit of honey or maple syrup, however I think it's sweet enough as is! Spoon into serving glasses and chill in fridge briefly for 10-15 minutes. Garnish with fresh berries and extra chocolate if desired.