Avocado ice cream
Who's a lover of ice cream? Because I definitely am! The combination of the creamy avocado with condensed milk is simply amazing - I love matching this lovely light green ice cream with crushed pistachio nuts. You won't be able to resist it.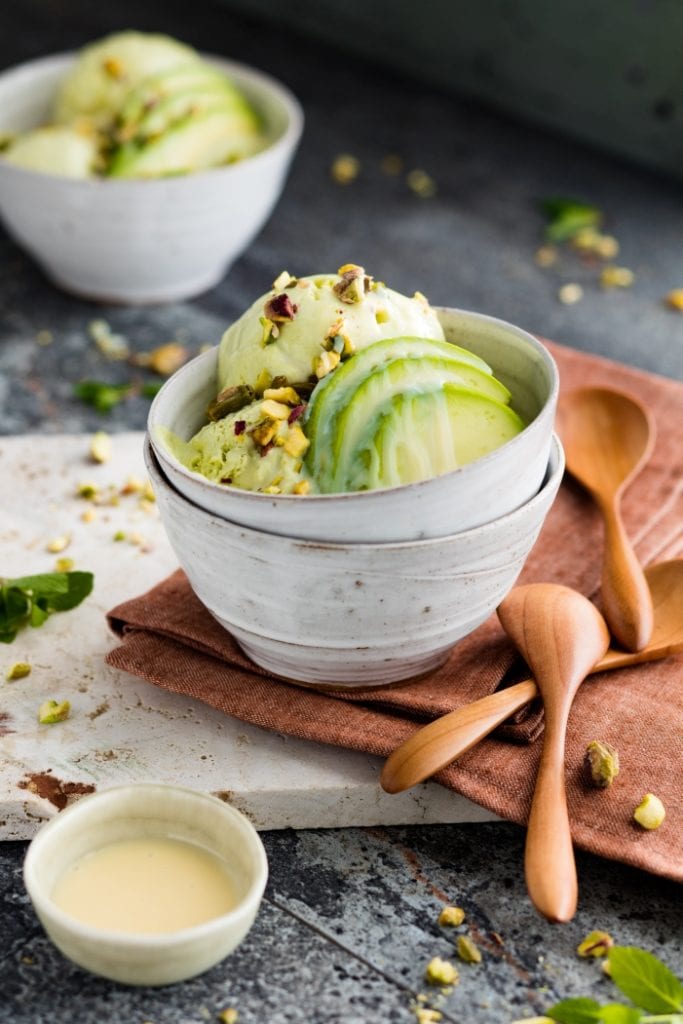 Ingredients
2 medium size avocados (226gm total pulp)
1 tin (395g) of condensed milk (sweetened)
2 Tbsp lemon juice (1 lemon)
375ml full cream
pinch of salt
GARNISH
1/2 - 1 avocado, sliced
Condensed milk
Crushed pistachios
Method
1. Add avocado, condensed milk, lemon juice and salt in a blitzer or food processor and blitz/blend into smooth puree.
2. In a separate bowl, whip the cream with a whisk until hard peaks form.
3. Mix avocado puree and 1/2 of the whipped cream to combine well.
4. Add remaining whipped cream into the bowl and fold in gently (make sure you don't over mix here).
5. Put the mixture in a tin/container (I used a 1.3 litre tin) and freeze for at least 6 hours or over night.
6. Scoop the ice cream in a bowl and serve with sliced avocado, condensed milk and crushed pistachios on top!