@kitchenoftreats Avocado Chocolate Truffles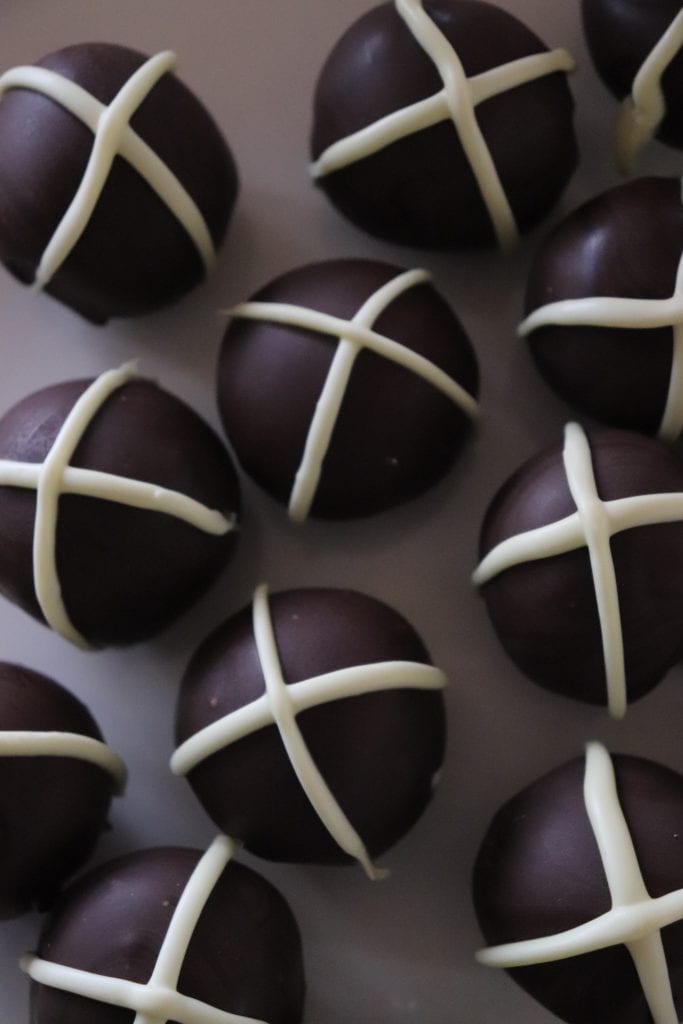 Ingredients
- 150g Whittaker's 72% Dark Ghana Chocolate, melted
- 1 Large Avocado, Mashed
- ½ Teaspoon Vanilla Extract
- Pinch of salt
- Cocoa Powder, for rolling
Easter decoration:
- 150g Whittaker's 50% Dark Chocolate
- 1 teaspoon Coconut Oil
- 75g Whittaker's White Chocolate
Method
Method:
In a medium sized mixing bowl, mash avocado until smooth and lump-free.
Melt Whittaker's chocolate in a microwave-safe bowl
When chocolate is melted and smooth, pour into mashed avocado and stir together. Mix in vanilla.
When combined and smooth, place in the fridge for about 30mins or until hardened.
When cool and hard, mould into small even-sized balls.
Roll each ball in cocoa powder and serve.
Truffles will last in the fridge for 2-3 days.
To add an Easter touch to your truffles.
Melt together in a small bowl, Whittaker's 50% chocolate and coconut oil in the microwave (in increments to avoid burning.)
When melted and smooth, cover each truffle in chocolate (I used a fork to do this) Place on a cooling tray to set (this will allow any excess chocolate to drip off.)
Once set, melt Whittaker's white chocolate in the microwave, pour into a piping bag and pipe white crosses on each of the truffles.
Tips:
The truffles are quite rich – if you prefer a slightly more mild chocolate truffle taste, use 62% Whittaker's Chocolate, rather than 72% Whittaker's Chocolate in the base truffle recipe.